Miss Kelsey Hoffman
,
Esthetics
Instructor at
La' James International College
in
Iowa City
shares a great advice for current & future students…
"Your career path starts in school. Are you meeting your daily attendance, engaged in your education & tracking your productivity with your services and retail? While in school, you are determining the type of employee you will become in your new career!"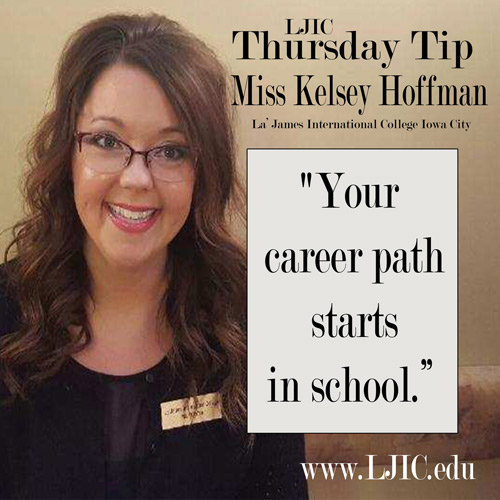 Contact a Career Planner to learn more about La' James International College &  upcoming classes. Call 888.880.2108 or visit www.LJIC.edu today!