March 9, 2017
Always look forward. – Thursday's Tip from Shala Street! 
Career Planner, Shala Street from La' James International College in Cedar Rapids shares her favorite tip for students…
"Remember to always look forward… Love yourself and what you do… and you can't help but succeed in this life!"
Thank you Shala for the great advice and for participating in today's #LjicThursdayTip.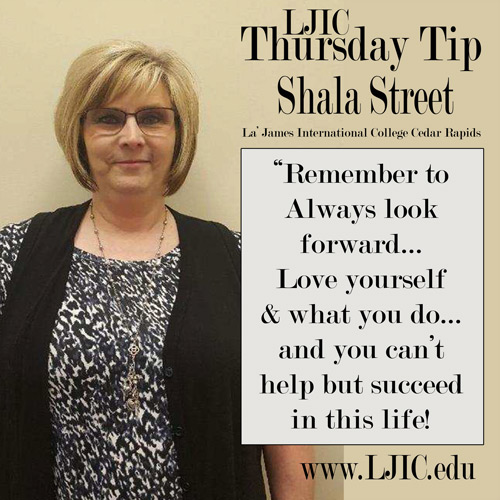 Contact a Career Planner to learn more about La' James International College & upcoming classes. Call 888.880.2108 or visit www.LJIC.edu today!