November 3, 2016
Favorite Quote – Teacher Tip from Miss Peplinkski! 
Meet Miss Beth Peplinski, Cosmetology Instructor at La' James International College in Fremont! Miss Peplinski shares her favorite quote…
"In the end, we only regret the chances we didn't take."
Thank you Miss Peplinski for sharing the great tip & for participating in today's #LjicTeacherTip.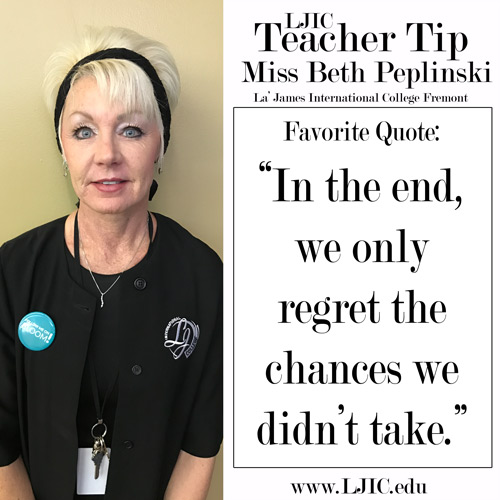 Contact a Career Planner to learn more about La' James International College and upcoming classes. Call 888.880.2108 or visit www.LJIC.edu today!