May 18, 2017
Follow Your Passions – Teacher Tip from Mr. Tessendorf!
Mr. Stacey Tessendorf from La' James International College in Fremontshares his favorite quote…
"Follow your passions, stay true to yourself & never follow someone else's path unless you are in the woods and you are lost and you see a path then by all means you should follow that."  – Ellen Degeneres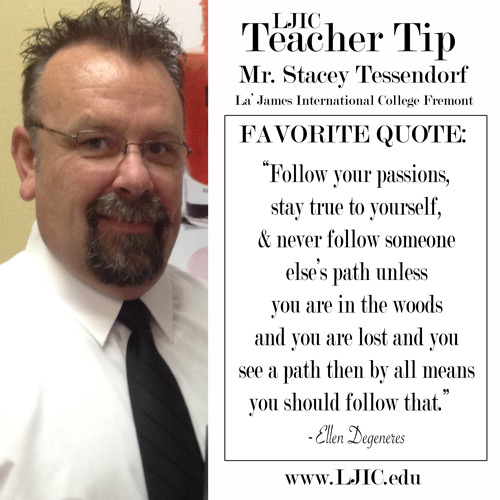 Thank you Mr. Tessendorf for the fun quote & for participating in today's #LjicTeacherTip!
Contact a Career Planner to learn more about La' James International College & upcoming classes. Call 888.880.2108 or visit www.LJIC.edu today!