December 6, 2016
LJIC #TuesTimonial with Alex Janssen!   
Meet Alex Janssen, Massage Therapy Student at La' James International College in Cedar Falls. Alex shares with us what his first appointment was like…
"My first appointment was a full body. The experience was somewhat nerve wracking but I made it through."
What were some of your fears & excitements when you started school?:
"My fear about starting was mostly about touching strangers. I wasn't sure what I had put myself into until after the first week on the books."
Thank you Alex for sharing your experiences & for participating in today's #LjicTuesTimonial!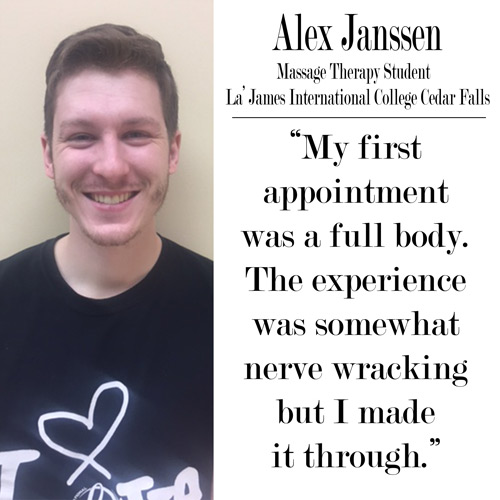 Contact a Career Planner to learn more about La' James International College and upcoming classes. Call 888.880.2108 or visit www.LJIC.edutoday!