July 6, 2017
The Opportunity to do what is right – Teacher Tip from Mr. Tessendorf!
"May we think of freedom, not as the right to do as we please, but as the opportunity to do what is right." -Peter Marshall
Thank you Mr. Tessendorf for participating in today's #LjicTeacherTip!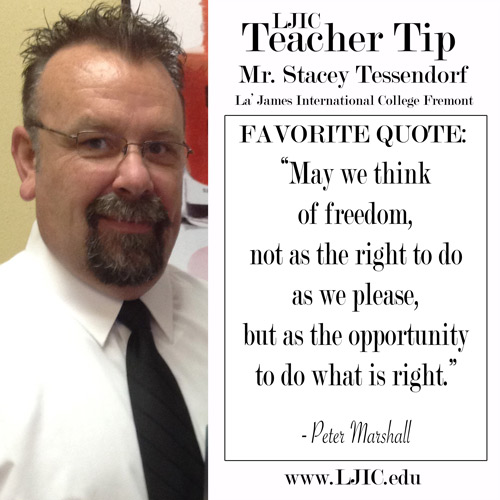 Contact a Career Planner to learn more about La' James International College & upcoming classes. Call 888.880.2108 or visit www.LJIC.edu today!