"Remember who you are, not who you are told to be."
What are some of your favorite teaching moments?:
"Seeing a student smile when they finally understand they can excel at doing a service."
Why would you recommend LJIC?:
"Become multi-licensed! The more you know they more diversified you are in the employable field."
Thank you Ms. Swim for the great quote & for participating in today's #LjicTeacherTip!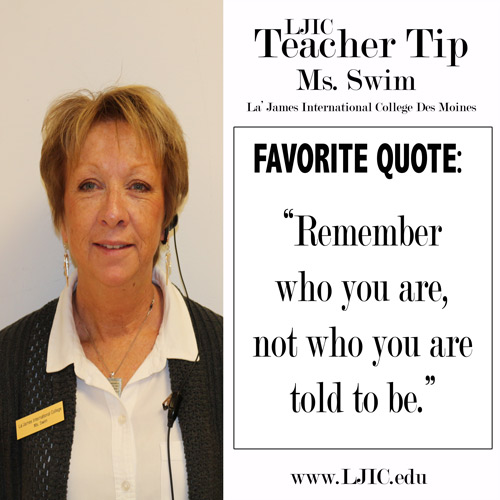 Contact a Career Planner to learn more about La' James International College and upcoming classes. Call 888.880.2108 or visit www.LJIC.edu today!