October 6, 2016
Keep an open mind! – A Teacher Tip from Miss Casstevens!
Meet Miss Amanda Casstevens, instructor at La' James International College in Iowa City. Check out her favorite quote for students…
"Your mind is like a parachute… it only functions when it's open."
Check us out on Youtube here: https://youtu.be/cipXuFQpa3U Be sure to give this video a Thumbs Up & remember to hit Subscribe!
Thank you Miss Casstevens for the great quote & for participating in today's #LjicTeacherTip!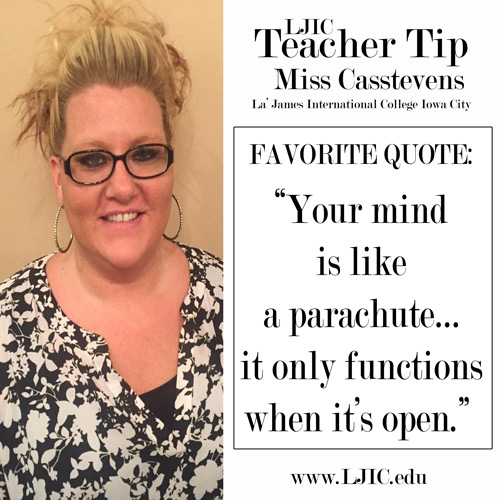 Contact a Career Planner to learn more about La' James International College & upcoming classes. Call 888.880.2108 or visit www.LJIC.edu today!