December 13, 2016
Reach for the moon – A Teacher Tip from Miss Heinert! 
Meet Miss Shayna Heinert, Instructor at La' James International College in Fremont! Miss Heinert shares her favorite quote for students…
"Reach for the moon because even if you miss you'll land upon the stars."
We asked Miss Heinert what her favorite LJIC moments are:
"Seeing the results of positive motivation! I love motivating the students for competitions. To come together as a team and see everyone's hard-work put to the test is incredibly rewarding."
Thank you Miss Heinert's for the great tip & for participating in this week's #LjicTeacherTip!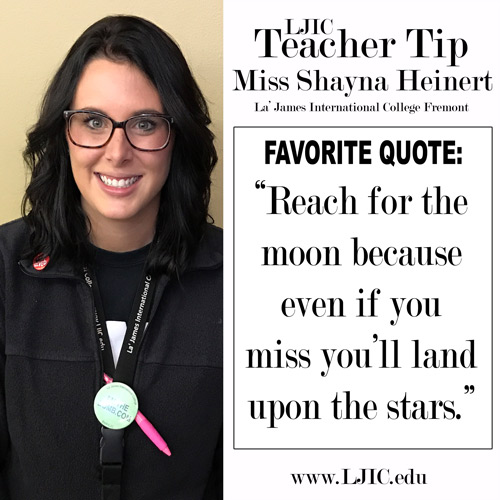 Contact a Career Planner to learn more about La' James International College and upcoming classes. Call 888.880.2108 or visit www.LJIC.edu today!