July 11, 2017
Success people have two beliefs  – Teacher Tip from Miss Julie Camp!
"Almost every successful person begins with two beliefs: The future can be better than the present, & I have the power to make it so!"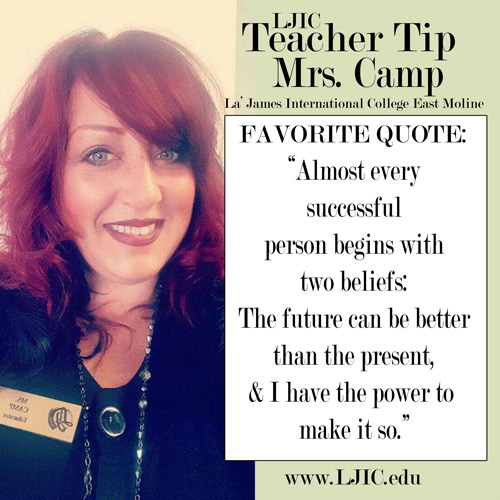 Thank you Miss Camp for the great quote & for participating in today's #LjicTeacherTip!
Contact a Career Planner to learn more about La' James International College & upcoming classes. Call 888.880.2108 or visit www.LJIC.edu today!