"Sometimes the smallest step in the right direction ends up being the biggest step of your life. Tip toe if you must, but take the step." 
Thank you Mrs. Camp for the quote & for participating in today's #LjicTeacherTip!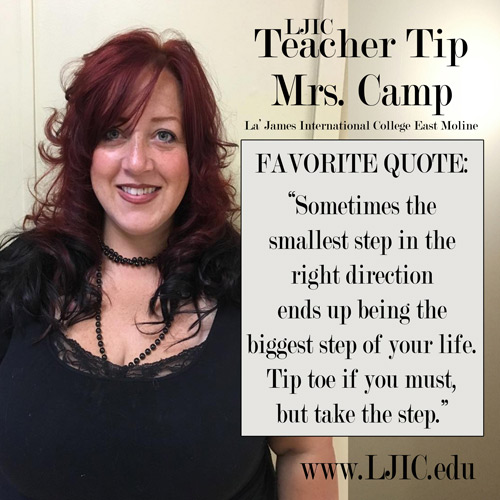 Contact a Career Planner to learn more about La' James International College & upcoming classes. Call 888.880.2108 or visit www.LJIC.edu today!