Step 1: Make sure hair is free of tangles.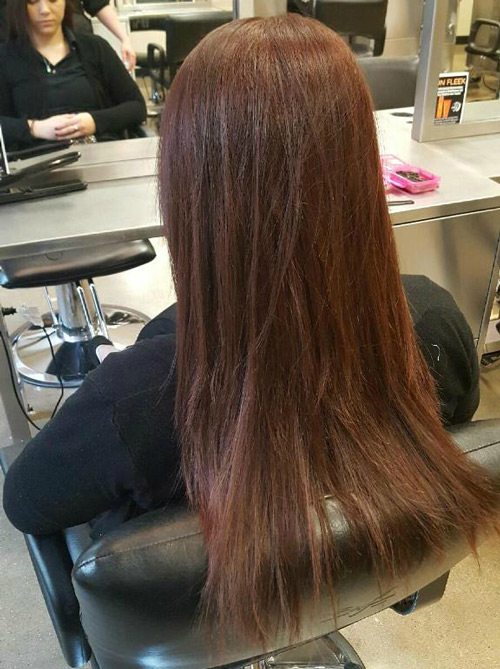 Step 2: Section the hair into 3 strands as you would a normal french braid. After one turn of the braid, separate both side strands and leave one of the strands out.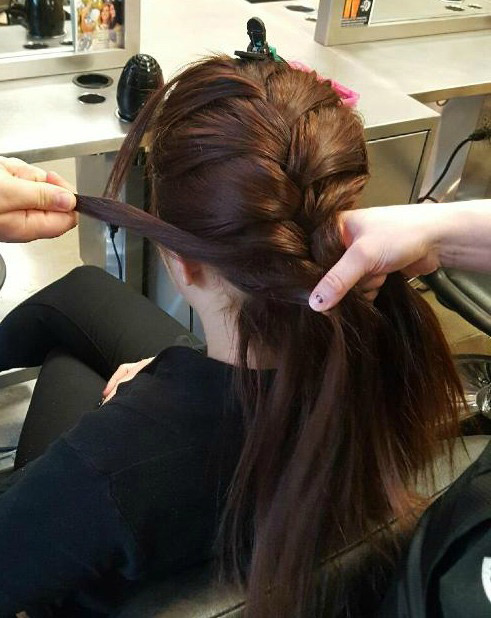 Step 3: Continue to braid until the end and secure.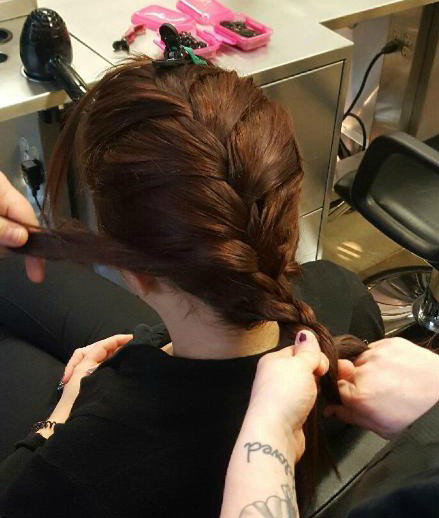 Step 4: Next, pull on both of the side braids to create a full effect.
*Notice how full the braid looks afterwards.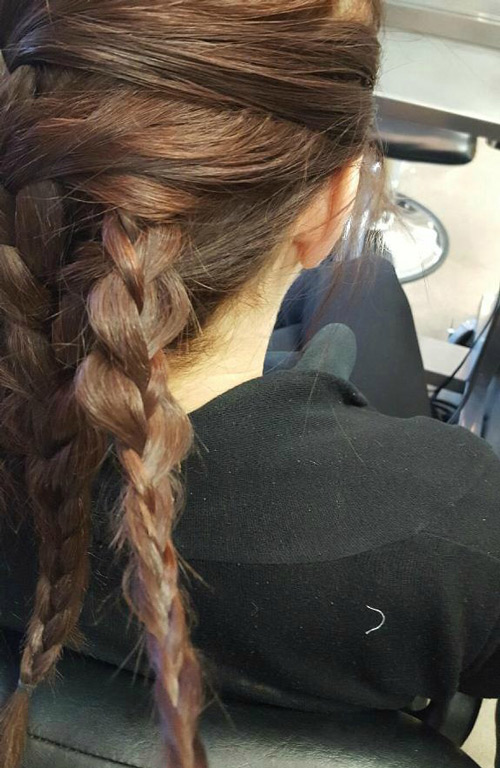 Step 5: Roll the side braid up to create a flower design. Then pin in place.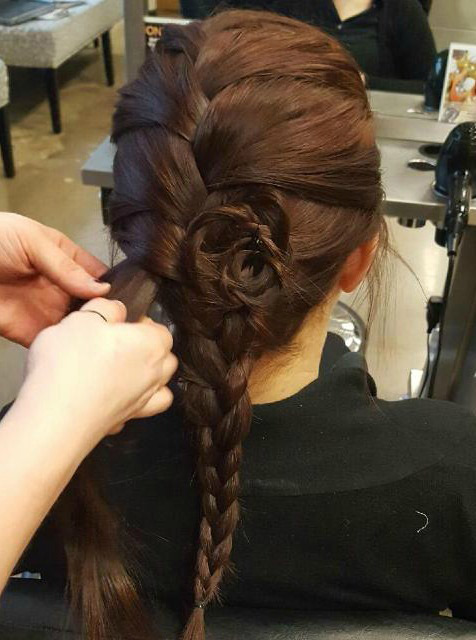 Step 6: Do the same on the other side. Roll the braid into a flower design & pin in place.
Step 7: Once again, roll the final braid into a flower design and pin in place.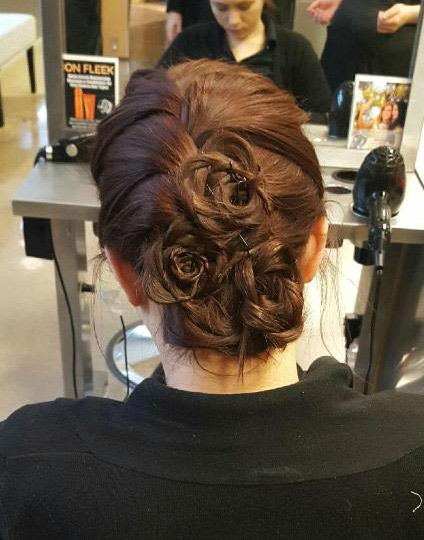 Beautiful job Amanda! Thank you for the great tips & for participating in today's #LjicTuesTorial!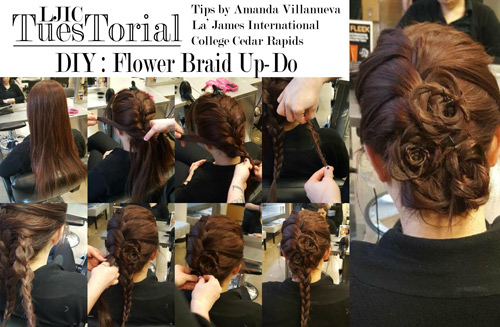 Contact a Career Planner to learn more about La' James International College & upcoming classes. Call 888.880.2108 or visit www.LJIC.edu today!