"Be a lifelong learner. Always be willing to learn something new or learn a different way to do something you already know." 
Thank you Mrs. Ladage for the great advice & for participating in today's #LjicTeacherTip!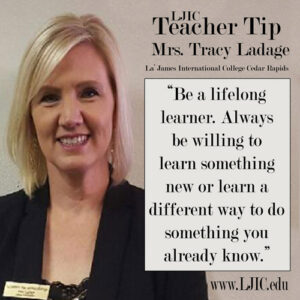 Contact a Career Planner to learn more about La' James International College and upcoming classes. Call 888.880.2108 or visit www.LJIC.edu today!