Meet
Lori Montgomery
,
Esthetics
student at
La' James International College
in
Cedar Rapids
. See why Lori chose
LJIC
to follow her career dreams…
"I have had successful employment doing a variety of different jobs to support my family. I finally reached a point in my life that I felt I could take time for myself and find a career that I really enjoy. I chose LJIC because they offer an amazing education, one-on-one attention and more importantly they are teaching me everything I need to know to be extremely successful!"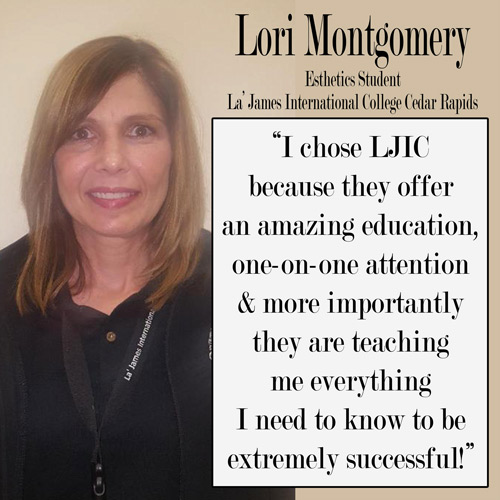 Thank you Lori for sharing your experiences & for participating in today's #LjicTuesTimonial!
Contact a Career Planner to learn more about La' James International College & upcoming classes. Call 888.880.2108 or visit www.LJIC.edu today!