"Always start your day with a smile..it will start your day off on the right note and make your day go a lot better! Keep that smile going throughout the day, have a great day!"
What are your favorite LJIC moments?:
"when I see the student's skills & professionalism increase."
What would you say to those interested in the industry & LJIC?:
"I would recommend La' James International College because of the wonderful industry based curriculum and the awesome instructors!"
Thank you Mrs. Laube for the great advice & for participating in today's #LjicTeacherTip!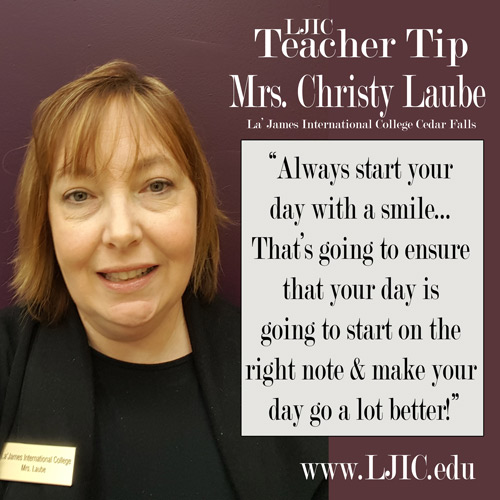 Contact a Career Planner to learn more about La' James International College & upcoming classes. Call 888.880.2108 or visit www.LJIC.edu today!