December 18, 2020
Success! Go after it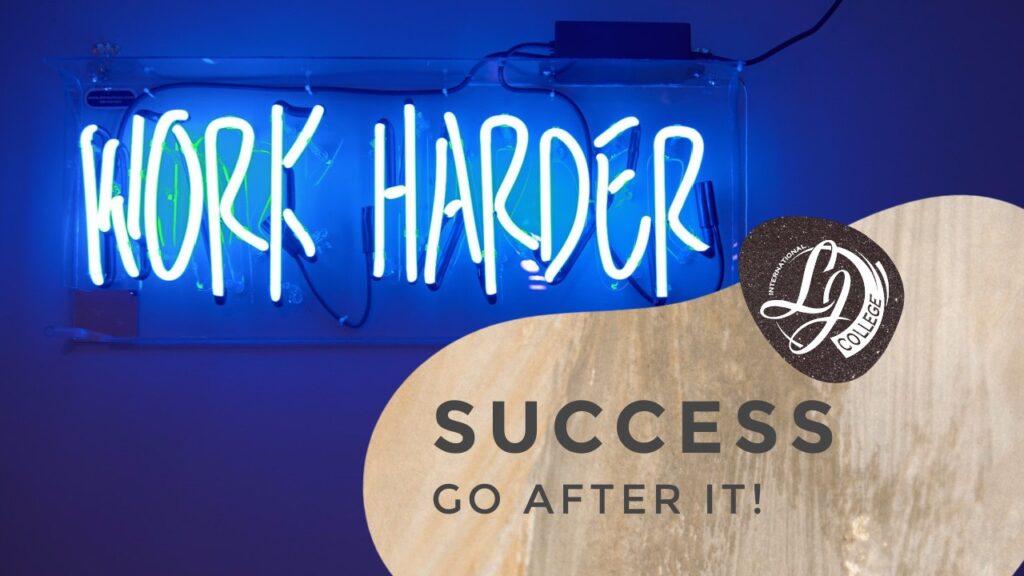 "Infuse your life with action. Don't wait for it to happen. Make your own future. Make your own hope."
– Bradley Whitford
The easiest way to succeed in the beauty industry is by staying productive and using your time wisely. Being in the Midwest, we know that crazy weather can affect our normal routines. However, don't let it put you in a rut! Your day may be slower than normal, but you can still find ways to make the most of your time. Here are 5 tips to keep busy while focusing on your career goals.
Hit the books! You've got text books, so let's use them! This may seem obvious, but the best way to succeed in school is to study your materials the instructors have given you. If there is a topic you just don't understand, ask questions. This "down time" is a great opportunity to get more one-on-one help from your teachers.
Grab a mannequin! This is a good time to practice styles you don't normally get to try. Perfect your up-dos, braiding techniques or try some new color trends. Your mannequin can be a "Bride to Be" one day, a unicorn the next and then ready for a "High Fashion Runway Show" after that. Most runway styles may not be for your everyday clients, but when you graduate, you'll want to have learned as many styles, trends & techniques as possible.
Market Yourself! Get on social media and create yourself a professional account! Use this platform to post your work and get your name out there. Don't forget to take advantage of your school's promotions and let your friends & family know about the sales.
Plan! Take a little extra time to plan what your next day or week will look like. And, plan for your next slow day! The worst thing to do is to get some downtime and not know how to use the time wisely.
Avoid Drama! Working closely with others means gossip & drama can spread quickly. In the salon, you don't want to get caught up in meaningless drama, so why start in school? Focusing on negativity can make your experience at any job or school less enjoyable. It can also make the experience for your clients less enjoyable. Take control and focus on YOU and YOUR goals! How do you want your clients to see you? Always remember, if the problem doesn't affect your success and your career, then that problem really isn't a problem. Keep your goals in mind and work hard towards graduating!