January 5, 2019
2019 Beauty Resolutions!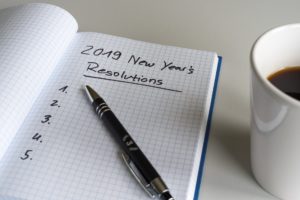 New Year Resolutions are made at the start of every year. There are many different resolutions to make. But don't make too many that you can't achieve your list. Here are some beauty ideas to get your New Year started.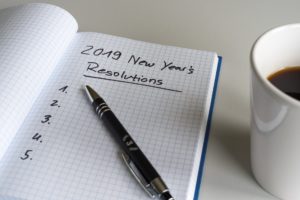 Change out your mascara
Every 3 months your mascara should be replaced. The tube of the mascara can hold various bacteria that can then lead to an eye infection. It is very easy to spread eye infections, so never share your mascara. Starting with a new mascara in January makes it easy to remember when you need to replace it.
Wash your face nightly
Spend the extra few minutes every night to cleanse your skin. Not cleansing your skin can lead to fine lines and wrinkles, dull appearance, and buildup of dead skin cells. Find a cleanser that is best for your skin type and use it every night. For dry skin use a creamy cleanser and for oily skin use an oil-free cleanser.
Cleaning your makeup brushes
Makeup brushes are usually rarely cleaned with an appropriate brush cleaner. You should clean your makeup brushes out daily. Bacteria can grow inside the makeup brush bristles and then are continuously transferred to your face and on your makeup. Make sure you clean your brushes with an antibacterial brush cleaner that you can find at your nearest beauty supply store.
Visit an Esthetician
Estheticians can help with your skin care needs, great relaxation time, and are full of knowledge to educate you with the best skin care regimens and beauty questions. Making an appointment every 4-8 week with an Esthetician can make a difference with your skin, mind and body. Always remember to take some time out for yourself.
Exfoliate Regularly
Removing dead cells regularly will help with turning over your skin cells, revealing more youthful vibrant skin. There are many ways to exfoliate the skin. Use a gentle scrub 2-3 times a week, lightly massaging it in with circular movements focusing it on areas that feel rough. Make sure to follow with a moisturizer as it can penetrate deeper into the skin. Seeing an Esthetician for microdermabrasion and chemical peels can exfoliate more layers of dead skin and renew younger looking skin. Ask an Esthetician what is best for you.
Sources: Popsugar & The Fashion Spot