June 12, 2017
3 of the Craziest Beauty School Stories You'll Ever Hear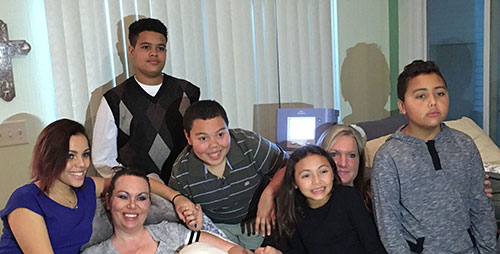 Beauty school educates and empowers its students, provides a setting for students to have fun and form lasting friendships, and often changes lives.
It also generates some very interesting stories: stories about celebrities, and single dads, and selfless gestures between beauty school friends.
Here are three crazy stories from beauty school.
Chrissy Teigen pays off woman's beauty school costs
In April of 2017, Mercedes Edney from Charlotte, N.C. was struggling to pay for her upcoming esthetician program. She turned to the internet, starting a crowdfunding campaign to raise money. Somehow Chrissy Teigan got word of Edney's campaign and donated the remaining $5,600 Edney had requested.
Teigan wrote, "I've seen this be your passion for such a long time now. So excited to see you fulfill your dream!"
Not surprisingly, Edney was shocked and thrilled. She said, "Last night I posted my tuition fundraiser on twitter and something I never in my wildest dreams happened. My paypal alert went off, and as I looked at my phone, there was amount of $5605." She continued, "I thought it was a glitch. I then look at my email and realized it came from my fundraiser," she said. "@chrissyteigen donated my entire tuition money for school. I have been crying all night and I cried in the office this morning as I paid my downpayment for esthetician school. I haven't been this happy in a very long time."
Single dad goes to beauty school to learn to do a proper ponytail
Greg Wickherst, a single dad from Colorado, was having trouble putting his three-year-old daughter Izzy's hair in a ponytail. Fortunately, Wickherst is an admissions representative at the IntelliTec College, which has a cosmetology department. So in the summer of 2014 he visited the cosmetology department and asked the students for help. Not only did he learn to do a ponytail, but also a simple braid, a fishbone braid, and even a French braid. He now shows off his creations on Facebook.
Illinois mom adopts kids of terminally ill friend she met at beauty school
Best friends Sara Hankins and Missy Armstrong first met at La' James cosmetology school in East Moline, Illinois in 1999. Sadly, Hankins was diagnosed with ALS and was worried about what would happen to her four children, as none of her family members could take in all of her kids together. So, in 2016, Armstrong offered to adopt her best friend's kids. Of the decision, Armstrong said, "I knew in my heart this was the right thing to do, that this was how it was meant to be."
Not only does beauty school train its students for fulfilling careers but, as these three stories show, it can bring happiness and comfort to families and even change lives. Thinking about enrolling in beauty school? You may just have a crazy story of your own!