Tired of dry, flyaway hair this winter?
Mrs. Christy Laube
from
La' James International College
in
Cedar Falls
shares 3 of her favorite products that will put moisture, life & shine back into your hair and help control those flyaways! All products available at
LJIC
.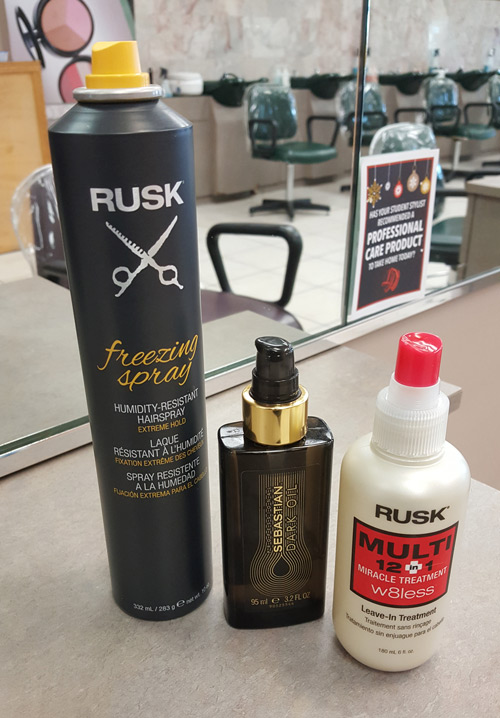 RUSK 12 in 1: You can use on either wet or dry hair. A little bit goes a long way. Spray the product into your hands. Then run the product through the ends of your hair.
SEBASTIANS Dark Oil: This product smells AMAZING! This product can be used on wet or dry hair. Again, a little bit goes a long way. Apply product to your palm and then to the ends of your hair.
RUSK Freezing Spray: This hairspray is definitely one you want to keep in our product collection! Just a light spray is all you need. TIP: Gently run the back of a comb over the top of your hair to smooth surface frizzys.
Contact a Career Planner to learn more about La' James International College & upcoming classes. Call 888.880.2108 or visit www.LJIC.edu today! (All services are performed by students under the supervision of instructors.)
★★ Stay Connected with LJIC! ★★