December 6, 2019
About the Product : RUSK Thermal Flat Iron Spray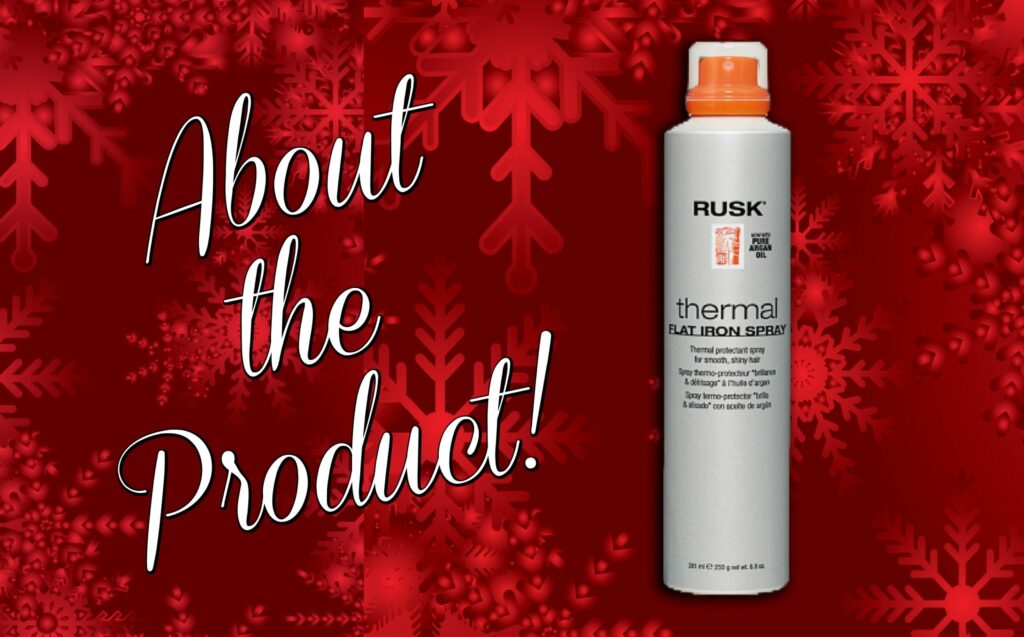 We are Celebrating Christmas at LJIC with Daily Deals & Beauty Tips! Don't miss today's Deal! RUSK Thermal Flat Iron Spray for only $9.99! {December 10, 2019 ONLY}
A protective, humidity-resistant styling spray, RUSK® Thermal Flat Iron Spray penetrates hair, infusing ingredients like argan oil and Thermplex™ to seal the cuticle, eliminate frizz, prevent coiling and curling, and protect styles from environmental elements. Conditions and protects the hair while smoothing and enhancing shine.
WHAT IS IT? RUSK® Thermal Flat Iron Spray is designed to be used before styling your hair with heat. It's a micro-fine aerosol spray that contains UVB sunscreens and silicones to condition and protect your hair. It provides protection not just from the heat, but also from environmental factors like excessive dryness and humidity.
WHO IS IT FOR? Anyone who uses heat styling appliances or has received a temporary or permanent straightening service who wants to nourish and protect their hair from the damage caused by high heat levels and environmental threats.
WHAT DOES IT DO? RUSK® Thermal Flat Iron Spray is formulated to nourish, protect, and condition hair, eliminating frizziness and making the hair sleek, shiny, smooth, and straight.
This product is humidity-resistant and seals the cuticles,infusing them with moisture and protecting them on the outside as well as from within. Designed to improve the health and look of your hair, it can also help maintain your silky style when used as a finishing spray.
HOW DO YOU USE IT? Spray onto clean, dry hair prior to using a flat iron. It can also be used as a light mist sprayed on dry hair after styling to help maintain your finished look and control.
Source: RUSK