February 28, 2020
Achieving your Color Goals – Students in Action
Sometimes achieving your perfect color goals can take extra time and even multiple visits. Alexus Chanel, Cosmetology student at La' James International College in Des Moines is currently working through her own color process journey with her client, Amber.
Amber first scheduled with Alexus in January. Her hair at that time had a lot of natural warm tones such as yellows, oranges & reds. She had also used a box dye previously. Her goal now is to become a white blonde with zero warmth.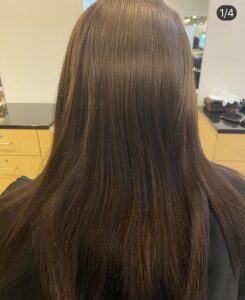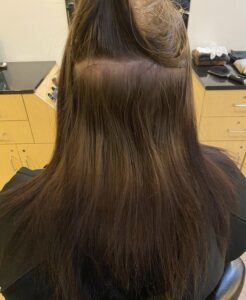 After the first session you can see a drastic difference. However, the process hadn't quite reached Alexus and Amber's color goals.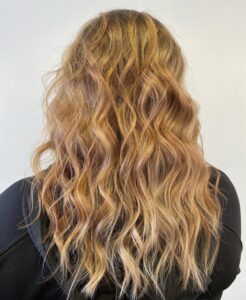 Amber returned for her second session in February. "Session 2 allowed me to lift more of her roots and ends, a little bit of lift between those two to soften up that orange we can see back in session one."
(VIDEO: Alexus walk us through the steps of a color process and how she plans to achieve her client's color goals. Watch to hear her plans.)
Second session is complete.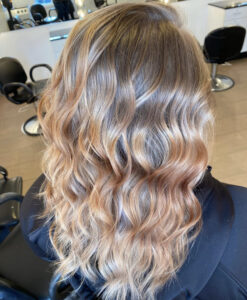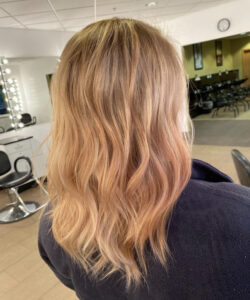 Currently Alexus and Amber are waiting for the next session scheduled in March. In the meantime, Alexus recommended using Sebastian Penetraitt Deep Strength Conditioner twice a week because of her hair being super fine.
We cannot wait to see the progress and the final look. You can follow their color process journey on Instagram too! Alexus posts her work and shares excellent content: her clients goals, how she completed the service and what she recommends. Check out her page and give her a follow on Instagram today @Cosmochanel
Contact a Career Planner to learn about La' James International College & upcoming classes. Call 888.880.2108 or visit www.LJIC.edu
*All services performed by students under instructor supervision