February 7, 2022
Beat the Winter Blues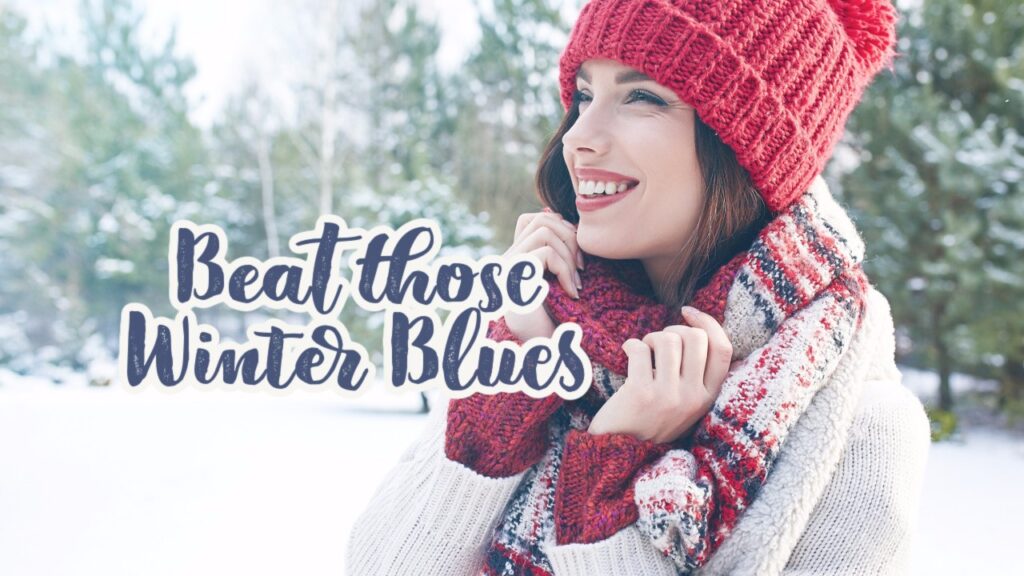 Cold weather and shorter days can really take a toll on us. We know the feeling is only temporary but some days it can feel like warmth is an eternity away. Don't worry, we've got 10 tips to help beat those winter blues and hopefully make it a little easier on us all.
1. See the Sunshine

It's bitter cold right now, so sunbathing really isn't an option. However, open those curtains and at least let the sunshine into your space. It's amazing how much the sunlight can boost a person's mood.
2. Exercise


Exercise is beneficial for many reasons, including promoting emotional well-being.
3. Stay Warm


Cold weather can lead to tiredness and sometimes depression. Especially when it's this constant bitter coldness we are currently experiencing. Keep warm by enjoying a hot beverage such as tea or coffee. Feed your body a nice hot meal, wear warm clothes or try relaxing up next to a fireplace.
4. Eat healthy


Fill your body with as many fruits and veggies during this time frame. Keep your mood lifted and fuel your system.
5. Maintain friendships


When we feel down, we are less likely to be social. Get yourself out of that rut and call up a friend! Enjoy a cup of coffee or a night out together. If you're invited, accept it! Spending time and laughing with friends is such a mood lifter!
6. Pack your bags


If you're able too, plan a getaway! Even if it's a quick trip! Sunnier climates can do amazing things for your emotional well-being. Plus, it breaks up this cold spell!
7. Keep your mind active


Instead of binging a mindless TV show, try filling your time with a new hobby. Reading, puzzles, journal or workout, whatever it is just keep your mind active and entertained.
8. Share your feelings


Don't bottle up your feelings. If you're feeling down, try talking to a friend.
9. Treat yourself


There is nothing wrong with treating yourself! We are busy people and always on the go, go, go. Take a moment for you! Maybe it's a spa day, a new outfit, nice meal or even a yummy dessert. It doesn't have to be expensive, it just needs to make you happy!
10. Make someone smile!


Another great way to beat the blues is to carry out an act of kindness. Kindness is contagious, those who spread kindness and receive a smile or kindness in return experience a tremendous happiness boost to their system.
Start your journey through the Health & Beauty Industry at La' James International College! Learn more about our upcoming classes in Cosmetology, Esthetics, Nail Technology & Massage Therapy be calling 888.880.2108 today!