March 17, 2017
Benefit of a Massage Career 
You often hear about the benefits of receiving a massage regularly but what about the benefits of a career in 
Massage Therapy
?
A massage therapist has many career options in a variety of settings. Massage therapists provide stress reduction and relaxation techniques. They also work in healthcare to help reduce stress and heal injuries and illnesses.  A massage therapist works in a variety of settings, per the Bureau of Labor Statistics (BLS, www.bls.gov). A massage therapist can work in both private and public settings, in offices, hospitals, nursing homes, fitness centers, sports medicine facilities, and even shopping malls. A full-time massage therapist often works in several different settings and sets schedules depending on clients and location.

There are over 80 different types of massage, called modalities, including Swedish massage, deep tissue massage, reflexology, acupressure, sports massage, and neuromuscular massage, along with many others. Many massage therapists will specialize in different modalities, each of which requires a different technique. A massage session can vary to two hours or be as short as 5-10 minutes. This gives aspiring massage therapists the opportunity to work in any type of career they desire.
The demand for qualified massage therapists to work in spas, health clubs, hotels, and resorts is on the rise. Spas and resorts often feature techniques such as shiatsu or Swedish massage.

Massage therapy is often included in rehabilitation programs after illness or injury. Chiropractors, naturopaths, and other healthcare professionals recommend massage for a variety of illnesses. A massage therapist working in health care should have a thorough knowledge of anatomy and physiology in order to target problem areas.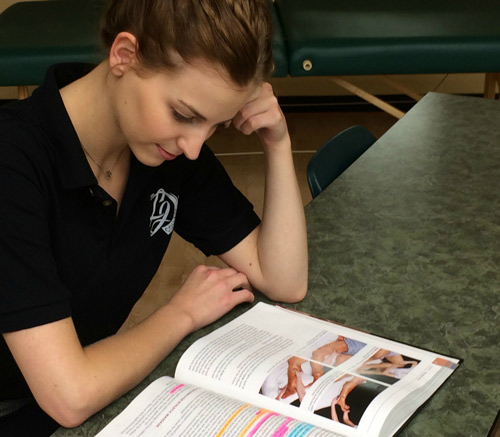 Professional and college athletes often require massage therapy to perform at optimal levels. Massage therapists help keep athletes flexible and in top condition. Massage therapy helps athletes mend quickly after a sports-related injury.
If you are interested in pursuing a career in Massage Therapy, La' James International College can help! Contact our knowledgeable and friendly Admissions team at 888-880-2108 press 1 for Admissions or go to our website www.ljic.edu