December 6, 2017
Benefits of Stretching & Self Care
By: Robert Campbell : LMT and Massage Therapy Instructor at our Massage school in Des Moines.
Today's society is returning to the basic fundamental benefits of movement and a healthy lifestyle. Many people are trying to get their lives back, whether that means going on a walk with the dog or just simply getting outside to enjoy the fresh air.
In my case it was playing with my kids and enjoying time with them. However, if you are like me and pushing that 50 marker, your body doesn't work like it did when you were in your 20's. I've always been an active person but after my wife and I had the kiddos, I just became involved in work and helping with the kids and house work. Outside time and activities just had to go. Now that my kids are older and more active in sports and activities like baseball, volleyball, soccer and scouting; they wanted "Dear Ole Dad" to participate with them. Like most people I thought that I could just jump right back into my old lifestyle after a 20-30-year hiatus. Well to my surprise my body said "Umm… No!". So, after several days of recuperation and ice, I needed to find a better way. Now fortunately I am a massage therapist, (and yes, I should have known better) and know people who could help with my "condition."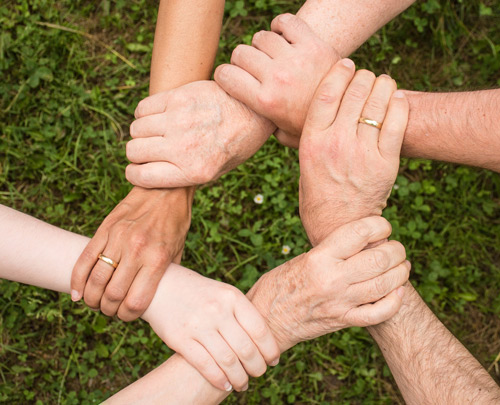 Just like most of America these days, I kind of let myself go for the last however many years and put on a few pounds or so. I've never really been what you might call a physical specimen, but I was "healthy". So, in order to be more active with my kids, I had to find a way that I could at least be able to move without having to take days off afterwards. I mean needless to say I didn't want my kids to become couch potatoes and X-Box zombies living a sedentary lifestyle. I'm not Dr. Spock but I do know that children learn by seeing and if I wanted them to be more active, then I had to show them that it is possible to get off the couch.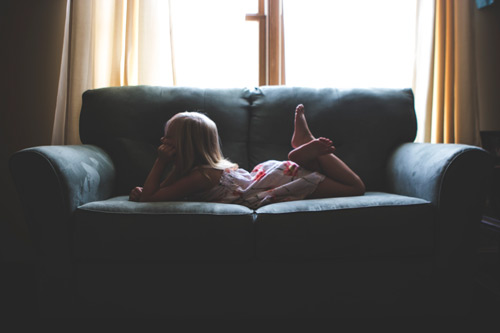 So, in order to achieve this goal, I decided to make a few simple lifestyle changes, starting with a simple stretching routine to try and get my life back. Now I am not talking about working out hours in a gym or killing yourself with exercise, but being active with my kids was extremely important to me.
Benefits of Stretching:
Stretching can increase your movements or range of motion in a relaxing, noncompetitive way.
It can be customized for each individual.
Increases your mental and physical relaxation & allowing you to sleep better.
Promotes your body's self-awareness.
Reduces the risk of injury:

Muscle strain
Sprains
Back problems
Neck problems

Reduces muscle tension and soreness
Prolongs your career
For Females:

Helps with the severity of painful menstruation
Helps to prepare for childbirth

Just makes you feel better overall.
Basic stretches that I have learned & incorporated in my life are:
Lunge Calf Stretch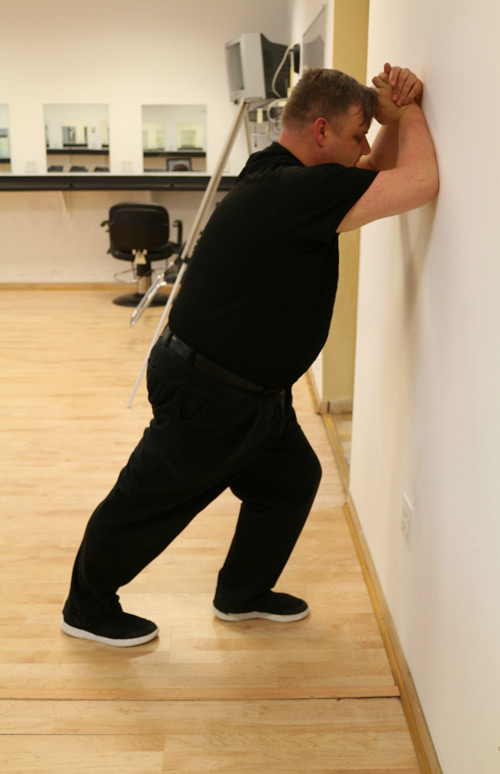 Keep back straight
Keep feet flat on the floor
Feet pointed straight at the wall
Hold for 10-15 seconds & repeat on the other leg
You should feel this stretch in your calf muscles and possibly the front of your ankles. Great stretch to do when walking or simply taking the dog for a stroll.
Spider Wall Crawl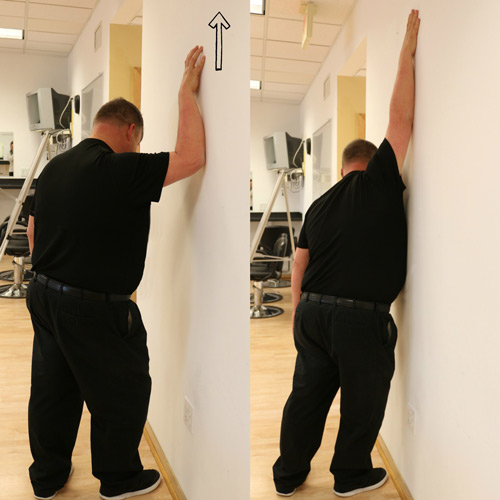 Stand directly next to the wall
With your hand walking (crawling) to the highest point you can reach.
Hold for 10-15 seconds & repeat on the other side.
You should feel this stretch in your shoulder and lateral side of the chest. Good stretch prior to throwing a ball with your kids.
Hamstring Stretch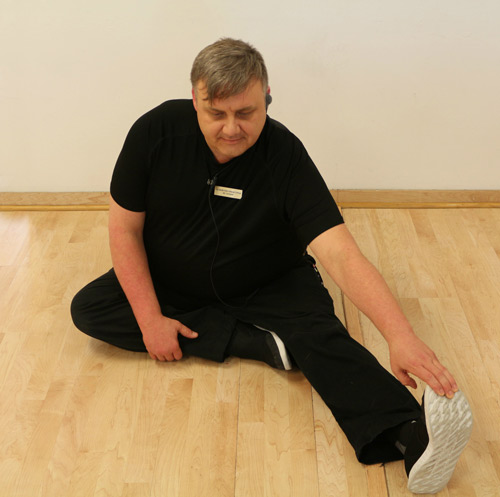 Have one leg extended out
Try to grab your toes. If your body is too tight, substitute a hand towel to wrap around your foot.
Hold for 10-15 seconds & repeat on the other leg.
You should feel this stretch in your hamstrings and lower back. Great stretch for just loosening up.
Feel free to explore additional DIY stretch tutorials created by students and instructors from La' James International College. These tutorials could prove valuable for all individuals leading a sedentary lifestyle: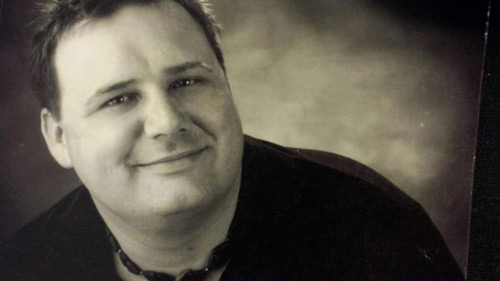 Pictured & Author: Robert Campbell : LMT and Massage Therapy Instructor at La' James International College Des Moines.
7 responses to "Benefits of Stretching & Self Care"