October 21, 2019
Benefits of Beauty School Services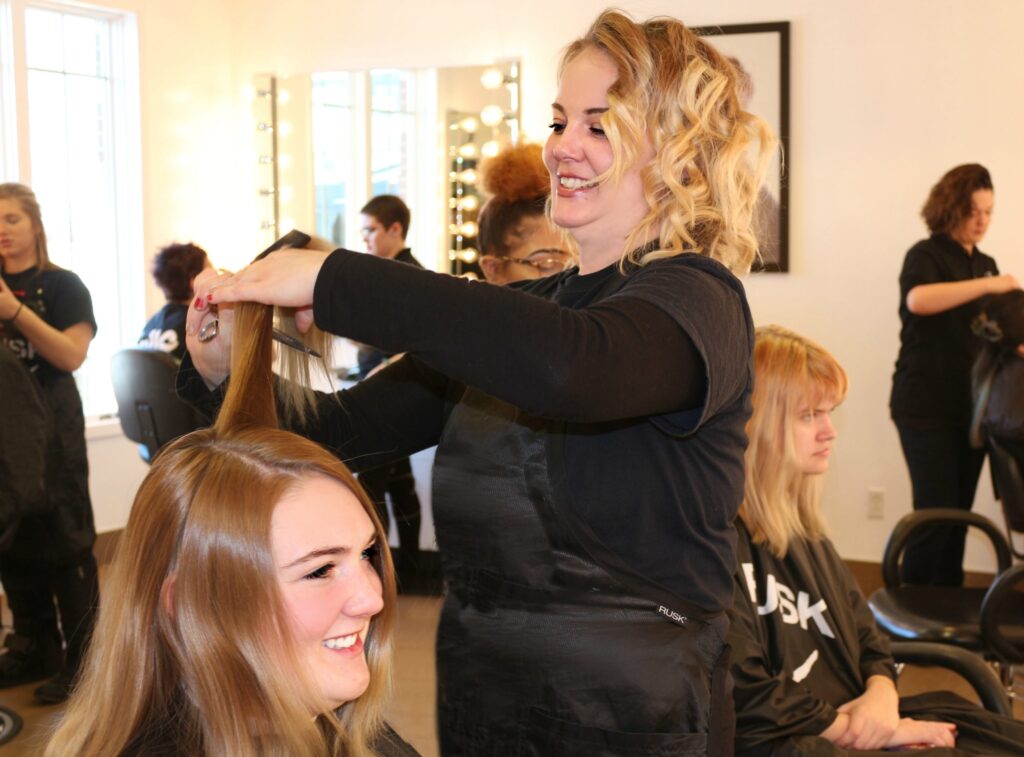 A question we hear a lot "what's the difference between a salon & your school?" Believe it or not, but there are a number of benefits from getting services performed by students in training. We've put together our top 10 benefits of beauty school services.
Supervised Professionals in Training
People tend to get nervous when they learn the fate of their hair color, their set of nails or next facial is in the hands of a student. Less experience does not always mean more mistakes in the Beauty School world. Just know that all services are performed by students under the supervision of a licensed professional.
Students will first perform a consultation on the service. Before doing anything, they discuss with their instructor who gives the final go-ahead. Instructors are there to help and guide students. They are always available for any questions or concerns that may arise.
Beauty Schools take a lot of pride in the way they educate their students & in their curriculums. Students reach that salon floor once they are confident in their skills and ready to perform the services.
Great Prices!
Beauty Schools are an excellent option for when you want to look & feel great while staying within your budget. Salon prices are sometimes overwhelming, especially when you are wanting to get a few things done or love making frequent pampering visits. However, scheduling with a Beauty School will save you a LOT of money!
Plus, Beauty Schools offer specials, coupons, parties and even excellent package deals on their services. You wouldn't want to do more with less?!?! Enjoy the pampering without destroying your bank account.
Same services & all in one spot!
Beauty schools offer what's in demand. Whether its Hair, Skin, Massage or Nails, Beauty Schools can be your one-stop beauty spot!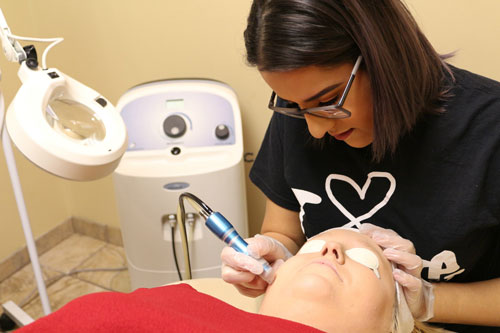 In the know & trendy gadgets!
Beauty schools are not just a practice venue. They are full salon & Day Spa equipped with professional & and trendy tools from well-known industry partners wanting to help the trade.
Speaking of trendy, students are always in the know! They love to try edgy, creative styles for those wanting a drastic change. Students love to seek out the latest tips & tricks within the industry, but they are also eager to learn the classic techniques. They of fresh ideas and they cannot wait to test out their talents.
Great Customer Service
We've already mentioned that students are eager to learn, they are also eager to please! Students are excited to help their clients. We always hear, "I chose this industry because I love making others look and feel their best!" Trust us, they want to see you happy! Students want you to enjoy your experience while they show off their new skills.
Excellent Standards!
Beauty Schools are held to high standards. They are required to maintain a clean & safe environment for their students and guests. Part of a students' training is to also learn this important lesson of sanitation and disinfection to ensure safety for everyone while on the clinic floor and in a future salon & spa they find themselves working in.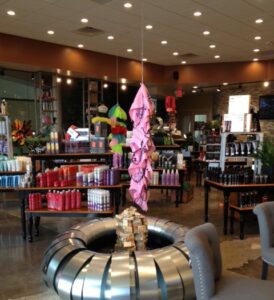 Product Recommendations
During your service you will be pampered with the best quality products from some of the biggest names in the industry. Another part of a students' education is to learn product knowledge. They are trying out these incredible products regularly… seeing, feeling, smelling and testing out how each one works differently. You will be surprised how well students know these products. Tell them your needs and let them help by recommending a product that is best for you.
Walk-ins Welcomed
Running low on time? Surprise event and you can't seem to get in with your regular stylist? No worries, most Beauty schools allow the convenience of walk-ins.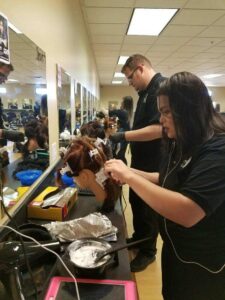 Support Education and Future Professional's Success!
Students work hard while in school. They've studied, took exams and worked on countless mannequins. They are thrilled to work with paying clients. With each service, students build their confidence and get the chance to put their skills to use. Be a part of the education experience and contribute to another person's success!
Perfect for Touch-ups!
Still nervous about Beauty Schools? Take baby steps & schedule a touch up! Start with a simple polish change, makeup application, trim or shampoo & blow dry. You never know, you may find yourself re-booking for something else and before you know it, you are a repeat-loyal client. Feel free to browse through some looks our students have created for inspiration.
Schedule your appointment today!
Have you ever booked with a Beauty School? If not, then you should definitely consider it! We cannot wait to pamper you! Call 888.880.2108 or visit www.LJIC.edu today!