February 16, 2017
Confidence is Beauty… – Thursday's Tip from Ellie Benedict! 
Meet Ellie Benedict, Career Planner at La' James International College in Davenport. Ellie shares her favorite quote for those interested in going into the Health & Beauty Industry…
"Confidence is Beauty… Find Balance on your own two feet! My favorite thing about this industry is the opportunity to make others feel just that… CONFIDENT!"
What has been your favorite LJIC moment?:
"Being welcomed & getting to know everyone who is a part of the LJIC Family between all the different schools."

What would you say to someone interested in attending LJIC?:
"Here at LJIC you are not just a number. You are able to have one on one time with teachers that will take your education to the next level."
Thank you Ellie for the great tip!!!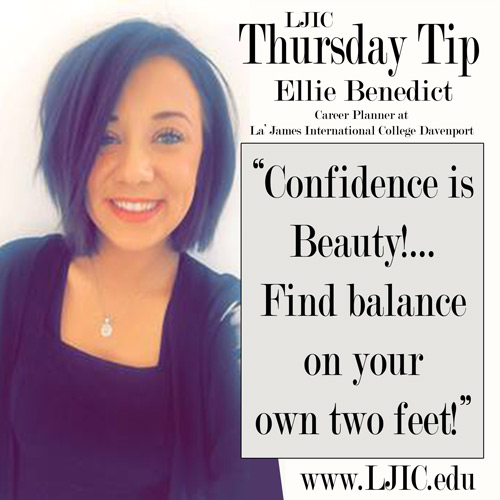 Contact a Career Planner to learn more about La' James International College & upcoming classes. Call 888.880.2108 or visit www.LJIC.edu today!