March 30, 2017
A Courageous Desire to Help Others 
With a passion for giving back, it is only fitting Christine Williams became an educator!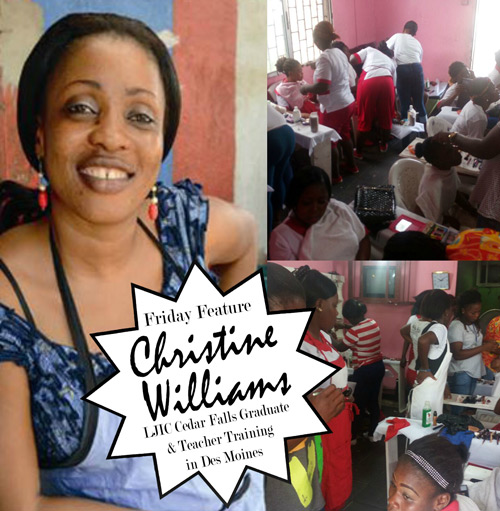 Originally from Liberia, Christine opened her own school there for women looking for education and furthering their dreams for a better future! "I wanted to give the girls the opportunities and skills in order to be successful. When the girls graduate, there are a lot of opportunities for them to go and start their own business!" When Christine moved to the United States, she wanted to attend school in order to bring the knowledge and skills back to her institute, the Chrisetta Beauty School and Salon in Liberia. She moved to Waterloo, Iowa where she searched for beauty schools in the area that could fulfill this passion. "When I came to tour La' James, I saw the sign and it read, 'La' James International College.' I thought they would be able to accommodate anyone from around the world. My expectations were exceedingly met!" Christine enrolled in the Esthetics program at LJIC in Cedar Falls where she graduated last August. She is now enrolled in the Teacher Training program at LJIC in Des Moines doing what she LOVES: teaching and giving back!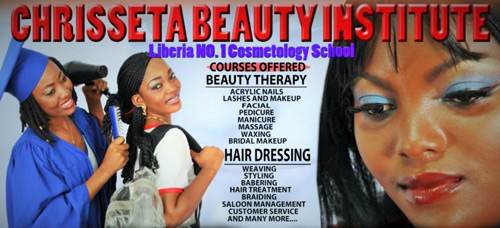 During her first few months of training, Christine was nervous about learning styles and teaching in the United States. "I was so nervous on my first day. I didn't know how people learned in the United States. It was difficult for me at first since English was my 2nd language. My instructors were so helpful. They would break a concept down for me if I wasn't understanding it and explain it till I comprehended the lesson." The knowledge of skin care and hygiene is very important to Christine and she plans on implementing more best-practices at her institute in Liberia. "I'd like to teach my instructors more organization and better hygiene practices. It is very important to have a clean and sanitary area to work with! We just started a big class at the school and I want to be able to accommodate all of them. I am working hard to advance the school!" Some advancements Christine will make encourage the use of more technology in the classroom. "After learning to be an educator at LJIC, I see the importance of advanced technology in the classroom. Learning the PowerPoint and the accessibility of having different teaching methods will be so helpful to both my instructors and students."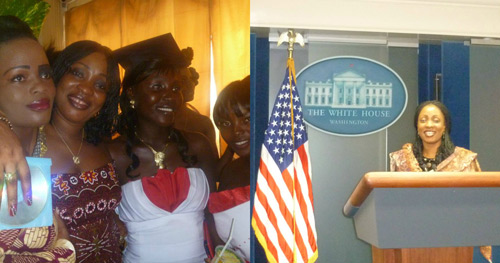 Once Christine graduates from LJIC's Teacher Training program, she plans on working at LJIC as an educator while assisting her institute from the United States. "I want to give back and empower students with the importance of education! I was nervous at first to teach my first class in the United States. I never thought I would be able to do it. After my lesson was over, I asked my instructors and students if they felt I conveyed my message thoroughly and they all agreed. That was a great feeling." Christine is an inspiration to both students and educators around the world. Christine was the first recipient of the Tiffany Becher Memorial Scholarship from La' James International College for her incredible selflessness and desire to empower others! Her passion for giving back and providing career opportunities to her students is remarkable and LJIC is so grateful Christine chose to pursue her educational pursuits here!