August 15, 2017
DIY : Corset Braid
It's
Back to School
time for the kiddos! Do you love trying fun styles on your little ones?
Mrs. Theresa Seliger
from our
beauty school in Cedar Falls
shares a simple style for you to try this year! All you need is some ribbon [in your school colors of course]… And your kiddos will be styling for Day One! Check it out & try it out…
Step 1: Start with 2 Dutch Braids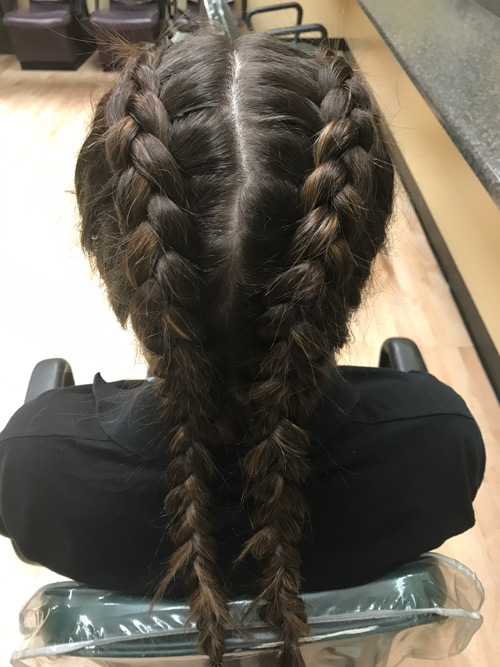 Step 2: Using any color ribbon, weave it through the outside of the braid! Tie the ends of ribbon and make a bow to finish the look! So easy and so fun!
Contact a Career Planner to learn more about La' James International College & upcoming classes. Call 888.880.2108 or visit www.LJIC.edu today!