March 7, 2018
DIY : Easy Up-Do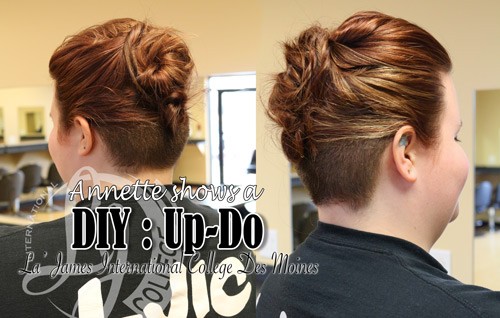 Step 1: Divide the hair from ear to ear. Gather the bottom section and create a bun. This style can be done on short hair & long hair.
Step 2: Next, divide the top section into 5 ponytails.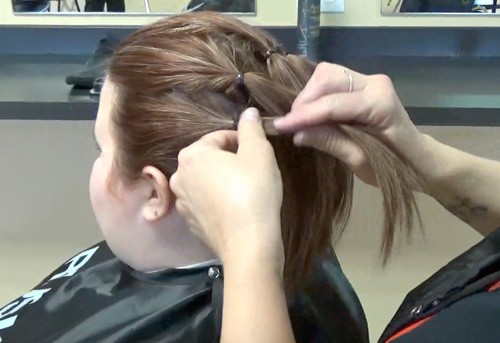 Step 3: On your center ponytail, pull the elastic down to loosen the ponytail. Create a small opening, lift the ponytail up and pull it down, through your ponytail to create a "topsy-tail". Repeat this step on your remaining 4 ponytails.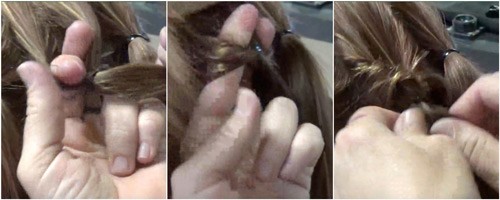 Step 4: Next, pull all ponytails through the center ponytail. In that same opening you created in the above step.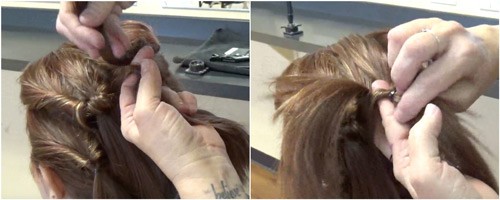 Step 5: Once all ponytails are gathered, create a bun with the hair and pin into place. Comb through to clean up any fly-away hairs & gaps. Finish with a hairspray. Annette is using RUSK Freezing Spray. This product helps to tame those pesky fly-aways & its heat resistant. Do not use until you are completely done because it does exactly what it says… freezes! (Optional: To dress it up, add some embellishments.)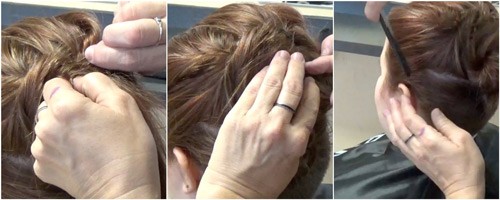 Check out the final look!! Great job Annette!!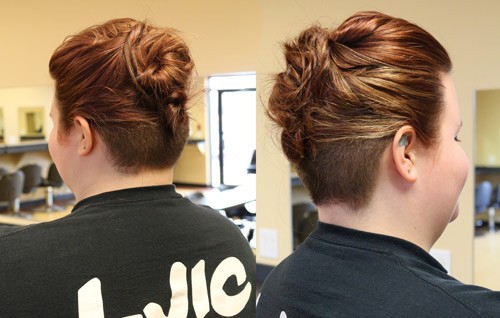 Watch the full video here ⬇

Do you want to learn more about the Cosmetology program & La' James International College? Call 888.880.2108 or visit www.LJIC.edu today!
★★ Stay Connected with LJIC! ★★