November 21, 2017
DIY : Holiday Makeup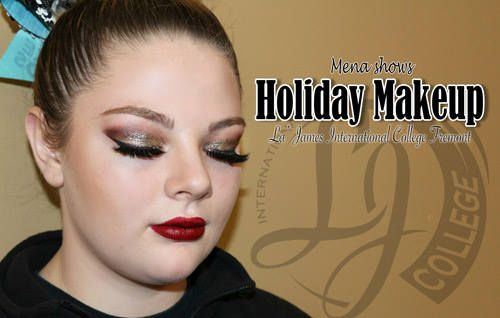 Mena Dolezal, Cosmetology student at La' James International College in Fremont shares a beautiful Holiday Makeup Look! It's perfect for all those upcoming Holiday Parties! Check it out & try it out!!
We love to showcase our students and this week… you definitely want to take a look at Mena! Find her on Instagram & check out all her inspirations! ➡ @QueenDolezal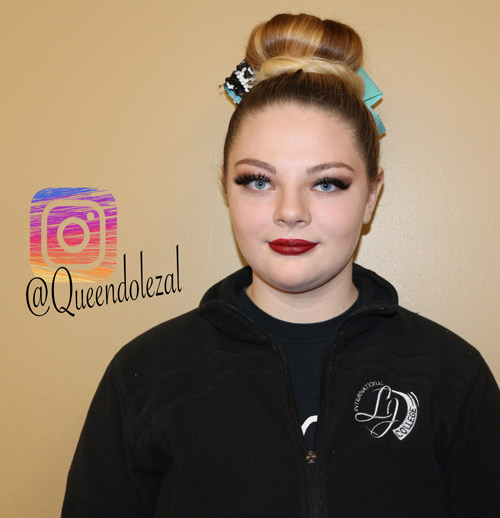 Step 1: Tape where your wing will sit.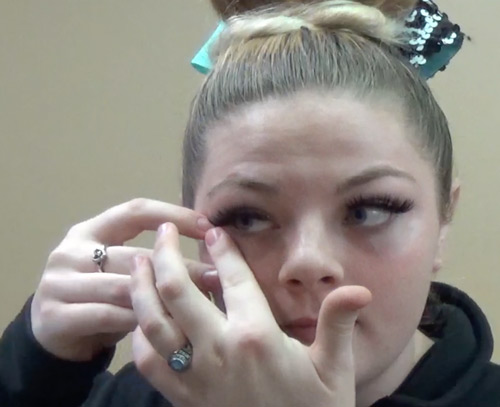 Step 2: Take a Maroon color from the corner to the inside of the eye.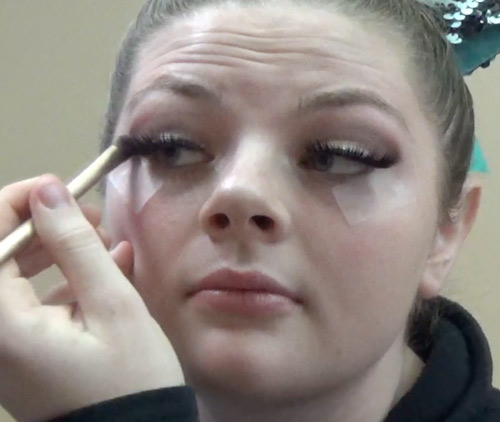 Step 3: Next grab a lighter color for the inside of the eye. Blend this into your dark maroon shade.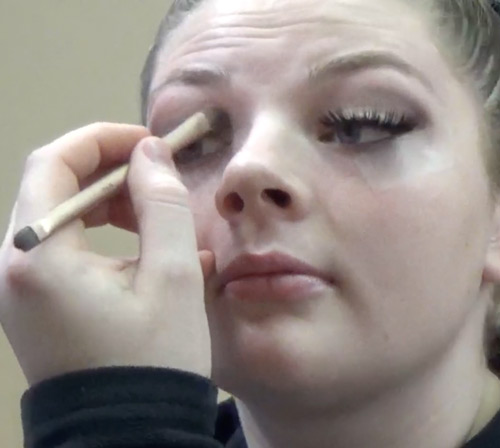 Step 4: Apply glitter to the inside of the eye. Since this is a Holiday look, Mena chose to use gold glitter. Glitters tend to have a little fall out. This is why we do our foundation after our eyes.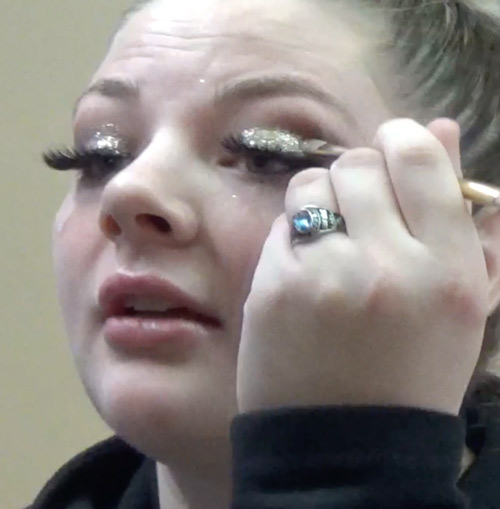 Step 5: Next apply a black eye shadow to line the eyes. Mena likes to use eyeshadow so it's easier to clean up if you happen to make a mistake. You can always go over the top with a pencil eyeliner afterwards.
Step 6: Remove the tape and apply mascara.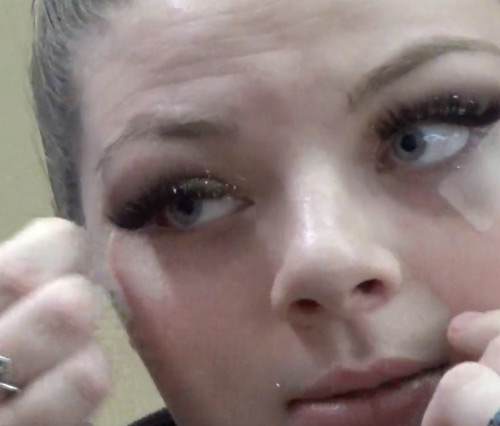 Step 7: Take a foundation of your choice & apply to the face.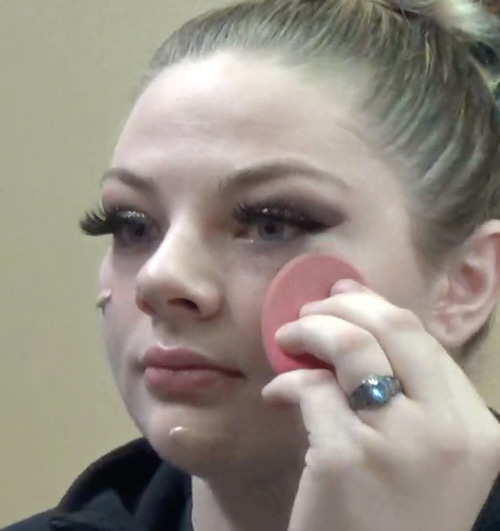 Step 8: Remember to drag the foundation down onto the neck and blend to avoid any hash lines.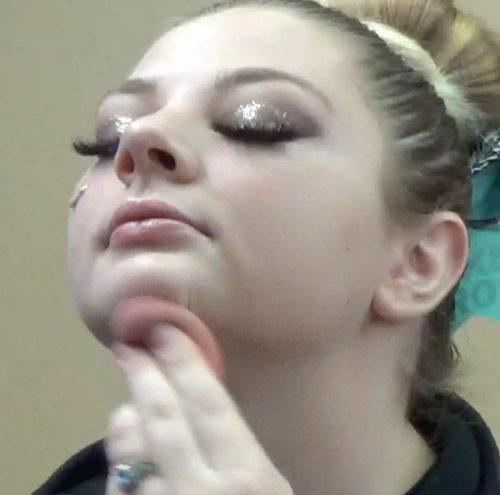 Step 9: Time to fill in the brows. Fill in the tail & any spots missing hair.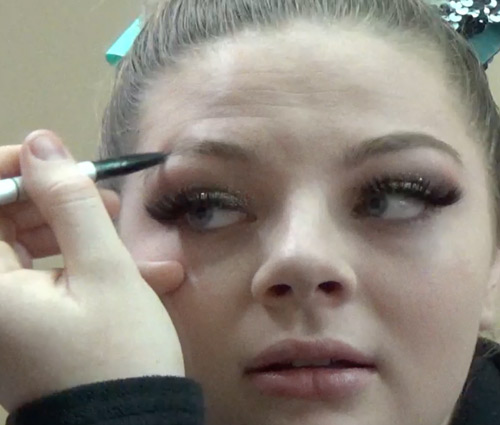 Step 10: Contour the cheeks, nose & forehead. Use a sweeping motion & avoid blotting or else you can end up with spots. Also, blend into the hairline. Don't forget to contour your chin & the sides of your nose.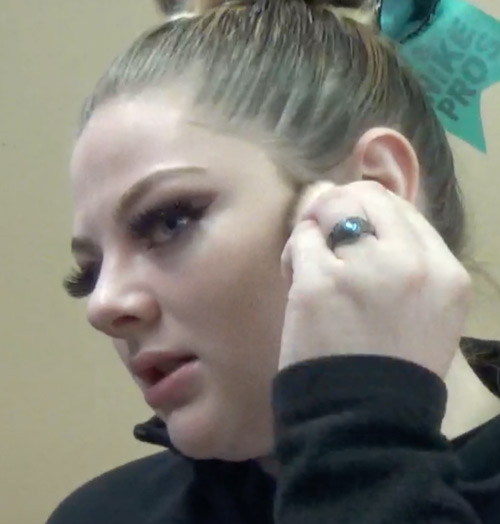 Step 11: Contour the lips by outlining in a pencil. You will want to darken the outside of the lips & the center of the lips. Mena does color in the entire top lip, this gives a fuller appearance.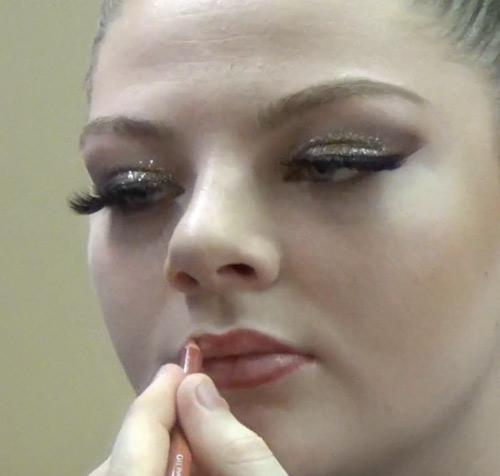 Step 12: Finish with the lipstick of your choice. Mena chose a beautiful red for this holiday look.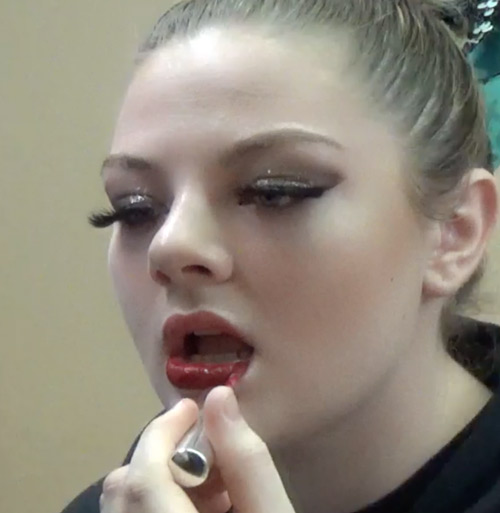 Check out the final look!! Great job Mena!!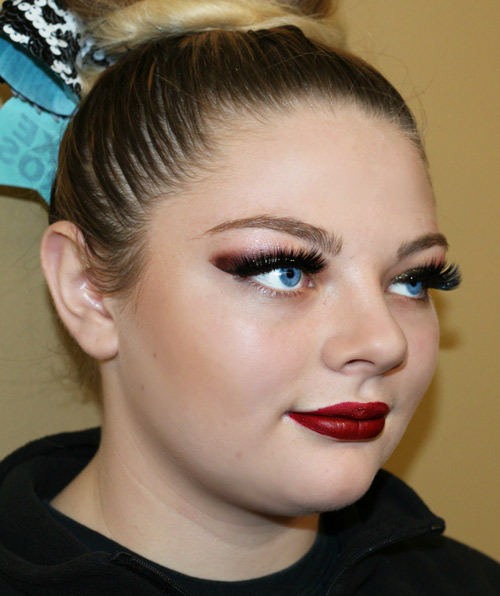 Watch the full video here ⬇
Do you want to learn more about the Cosmetology program & La' James International College? Call 888.880.2108 or visit www.LJIC.edu today!
★★ Stay Connected with LJIC! ★★