May 10, 2018
DIY : Ombré Lip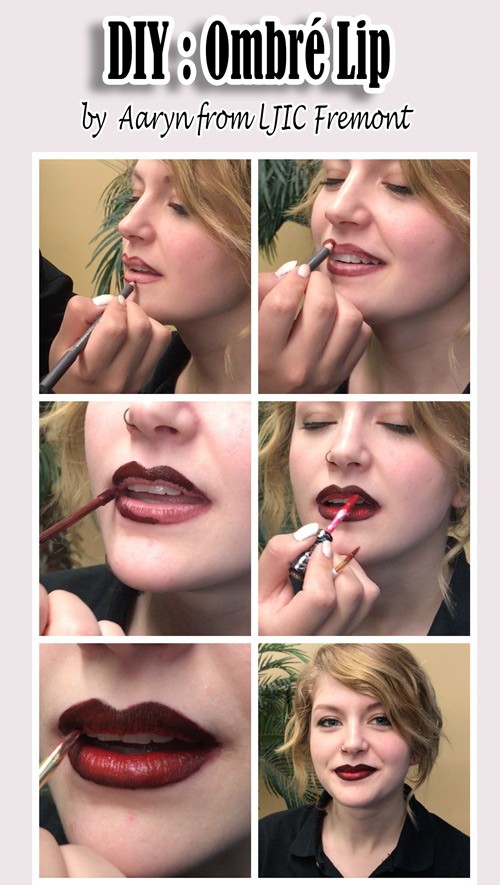 Step 1: You can use lip liner to line your lips. This helps to prevent the color from bleeding.
Step 2: Apply your darker color.
Step 3: Next, apply your light color.
Step 4: Finish by blending all your colors together.
Do you want to learn more about the Esthetics program & La' James International College? Call 888.880.2108 or visit www.LJIC.edu today!
★★ Stay Connected with LJIC! ★★