June 28, 2018
DIY: Red, White & Blue Nail Marbling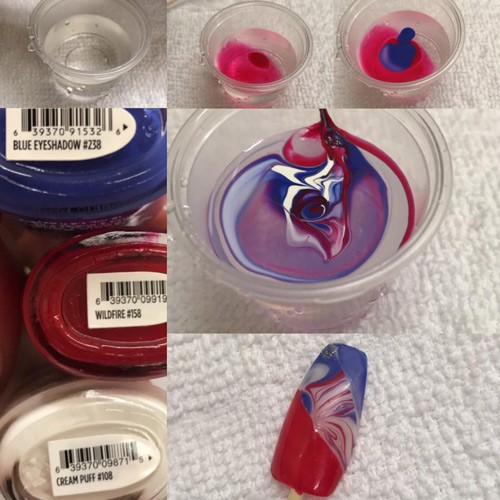 Edward Wilson, Cosmetology student at La' James International College in Fremont shows a cute look perfect for the 4th of July celebrations! Check it out & Try it out!
WHAT YOU NEED:
1 small cup of water
Choice of Polishes (we chose Red, White & Blue)
Toothpicks
Elmer's Glue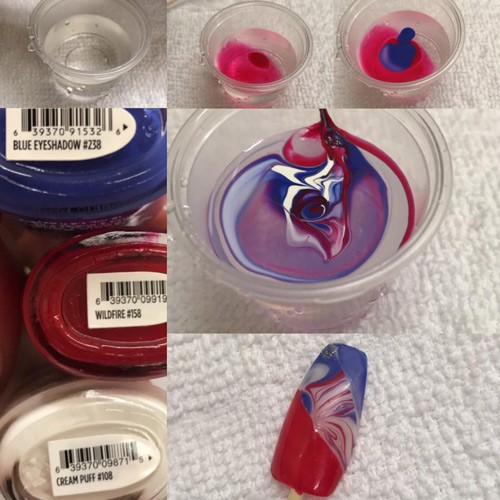 Step 1: Apply glue as a barrier around the nail.
Step 2: Drop nail polish droplets into the cup of water and use a toothpick to drag the colors into a design of your choice.
Step 3: Quickly dip the nail at a slight angle into the water. Choose an area of the water with the best design.
Step 4: Use a toothpick or shake the nail to get the excess polish away from the nail and pull it out of the water.
Step 5: Clean off the skin around the nail by pulling off the glue barrier.
Step 6: Allow the nail to dry and apply a clear coat.
Learn more about upcoming classes & La' James International College? Call 888.880.2108 or visit www.LJIC.edu today!
★★ Stay Connected with LJIC! ★★