Recipe
1 Cup of Coconut Oil
½ Cup of Epsom Salts
5 Drops of Essential Oil (your favorite scent)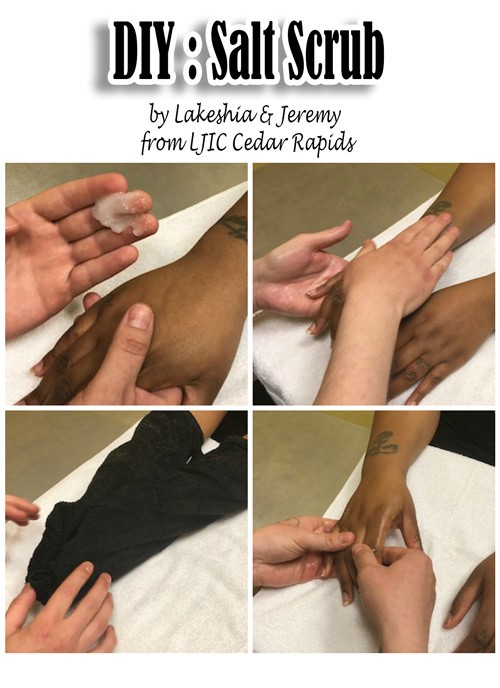 Step 1: Apply Mixture to hands or feet.
Step 2: Massage in smooth movements to scuff off all dead skin. Pay special attention to dry areas such as elbows & heels.
Step 3: Remove the mixture with a hot towel or simply wash your hands with warm water. Be sure to remove all salt. If you hands or feel still feel slightly oily, that's ok! It will be absorbed into the lotion.
Step 4: Apply lotion to hands or feet liberally and massage until absorbed into the skin.
Learn more about upcoming classes and La' James International College today! Call 888.880.2108 today.
★★ Stay Connected with LJIC! ★★