Kaitlyn Behrens & Cynthia Calvillo, Massage Therapy students at our
beauty school in Davenport
show simple Sinus Relief techniques. Check it out & Try it out!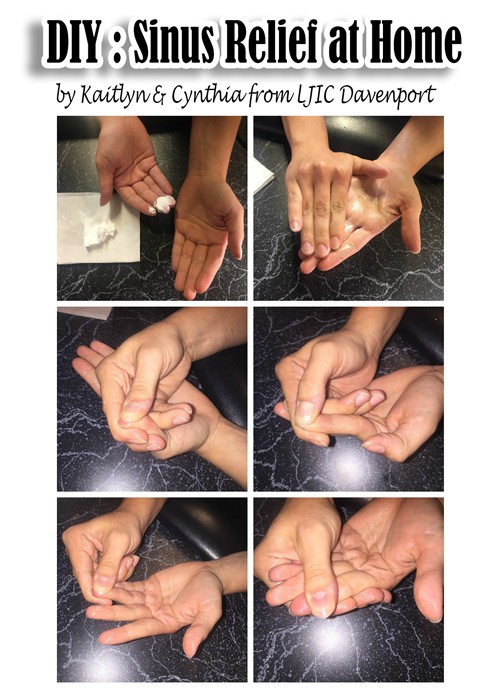 Step 1: Starting with your dominant hand, spread lotion, oil or a cream onto your nondominant hand.
Step 2: Using your thumb & pointer finger from dominant hand to apply medium to deep pressure on tips of each finger for about 3-5 seconds.
Step 3: After applying pressure to the tips of each finger, stroke each individual finger using thumbs & fingers as support with medium pressure. Do this for about 1 minute on each finger.
Step 4: Repeat Steps 1-3 on the other hand. (Nondominant hand will now be massage your dominant hand.)
Do you want to learn more about the Massage Therapy program & La' James International College? Call 888.880.2108 or visit www.LJIC.edu today!
★★ Stay Connected with LJIC! ★★