Do you love that cute little Star Braid but wonder how they do it? Well, you can get the tips here! Today's
LJIC
TuesTorial comes from
Cosmetology
student, Jenn from
La' James International College
in
Fremont
. Check it out & try it out!
Step 1: Split the hair into 4 parts (top, two sides & bottom). Next, split the bottom section into 2. TIP: make sure the top sides are more towards the top, rather than in the middle.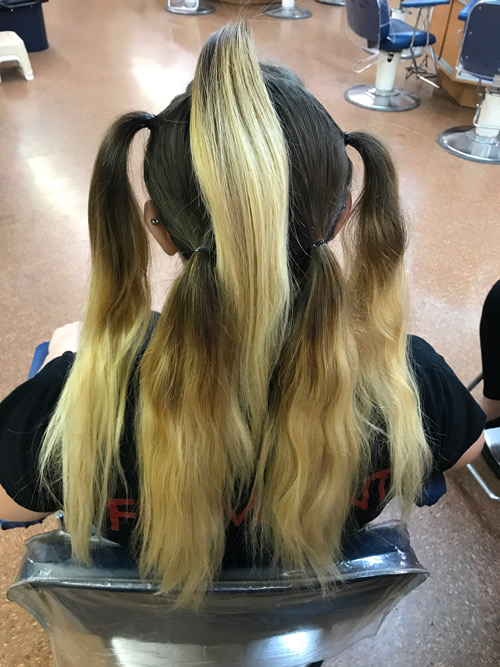 Step 2: Split one of the sides into 2 braids. Take one of the braids & cross over to the other side & use an elastic to secure. Cross the 2nd braid over to the lower ponytail. Braid the other side into 1 braid, cross over to the lower ponytail & secure with an elastic.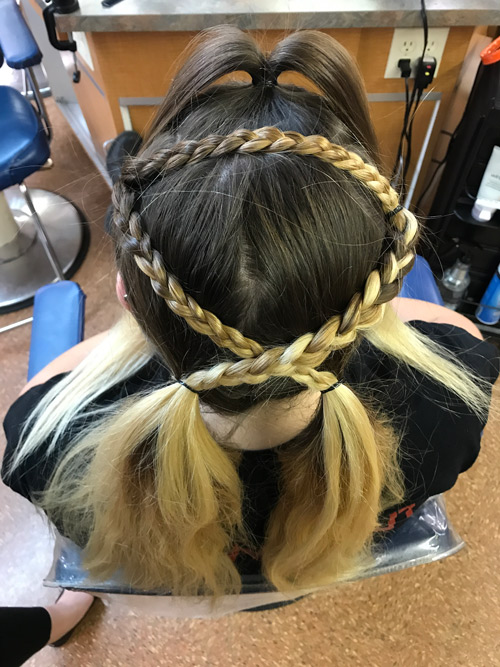 Step 3: Parting the top ponytail into 2 halves, braid each half & connect them to the lower ponytails. Notice your star shape taking form!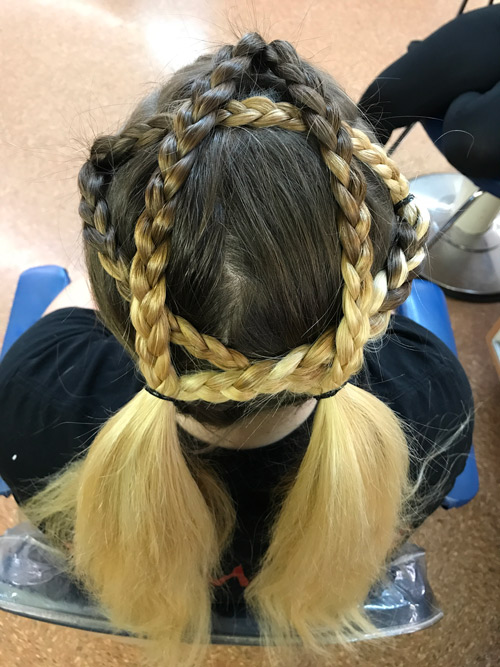 Finish your look with some festive Red, White & Blue ribbons!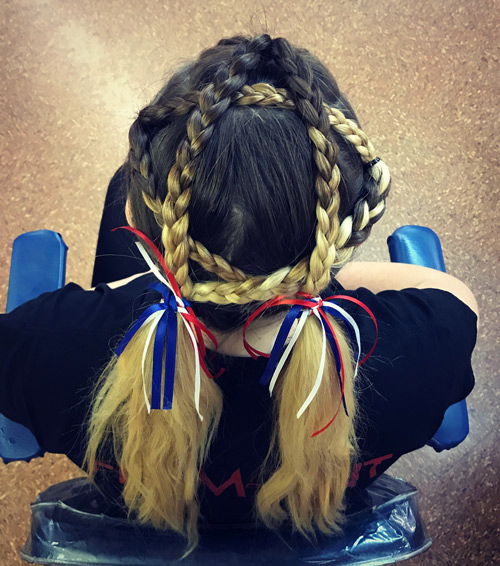 Great job Jenn & thank you for participating in today's #LjicTuesTorial!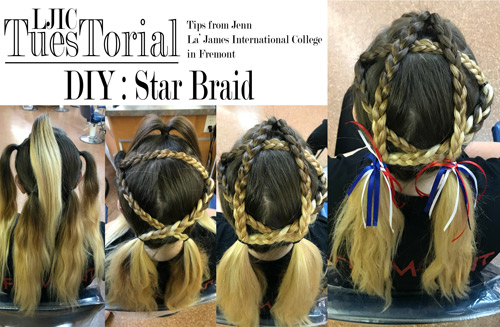 Contact a Career Planner to learn more about La' James International College & upcoming classes. Call 888.880.2108 or visit www.LJIC.edu today!