July 18, 2017
DIY : Sugar or Salt Glow
Massage Therapy
students
Megan Gillaspie
,
Jenna Holmes
&
Samantha Bueh
from our
Cosmetology School in Davenport
share easy tips to creating your own
DIY Sugar or Salt Glow
in today's LJIC Tutorial!
What You Need: 
Sea Salt (course or table salt), optional- use sugar instead
Your favorite 100% therapeutic essential oil
Massage oil, your choice of many types: olive, almond, or jojoba
bowl
spoon
1-2 towels
1/3 & ¼ measuring cup
Creating the Mixture
Take approx. 1/3 cup of salt/sugar and place in a small bowl. Add approx. ¼ cup of massage oil and mix. The consistency should be that of nectar. Add more salt if too runny. Lastly add about 3 drops of your favorite 100% Therapeutic essential oil or oils, don't be afraid to mix and match scents.
(please do not use oils for burners, they will irritate your skin)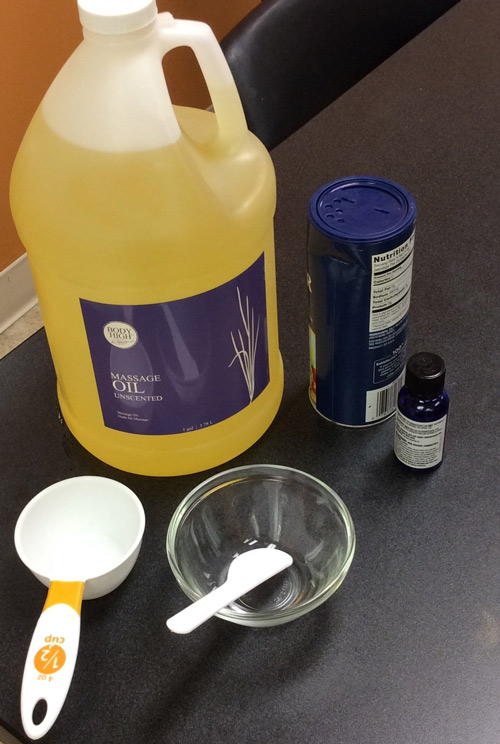 Applying the Mixture
Step 1: Now you are ready to apply a thin layer on your feet.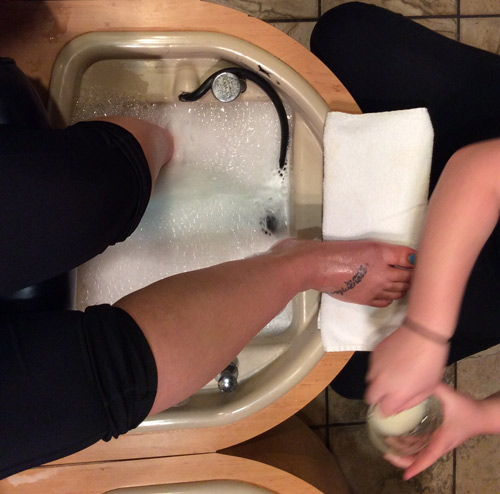 Step 2: Massage lightly in a circular motion over feet. This is called exfoliation.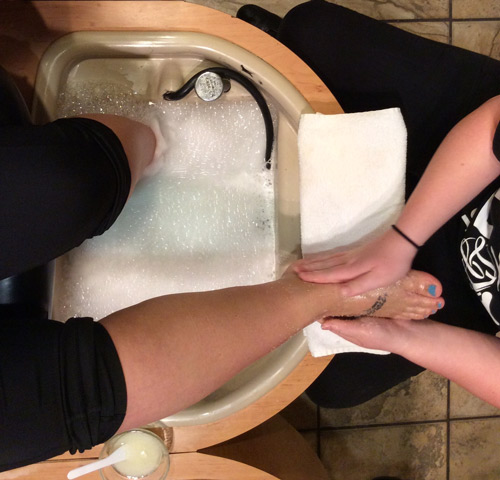 Step 3: Once you are done, rinse feet with clean water. Use wash cloth to clean off excess salt/sugar from feet. (do not use a loofa as this may be too harsh on skin)
Step 4: Use a clean towel to dry off feet. Please take caution as to your feet will be very slippery due to the oils.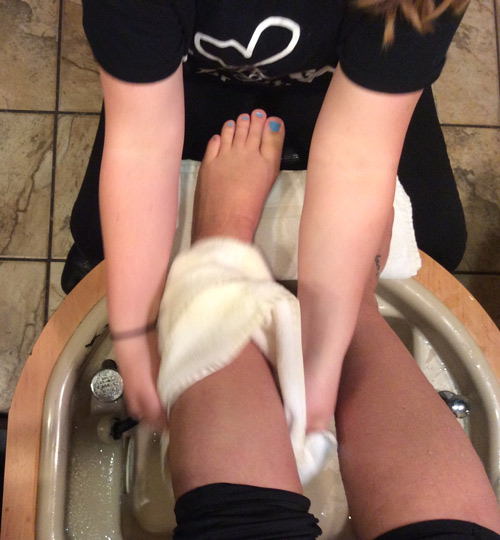 Now your feet are ready for its favorite pair of sandals! (Recommend to repeat this process at least once a week)
Thank you Megan, Jenna & Sam for the great tips & for participating in today's #LjicTuesTorial!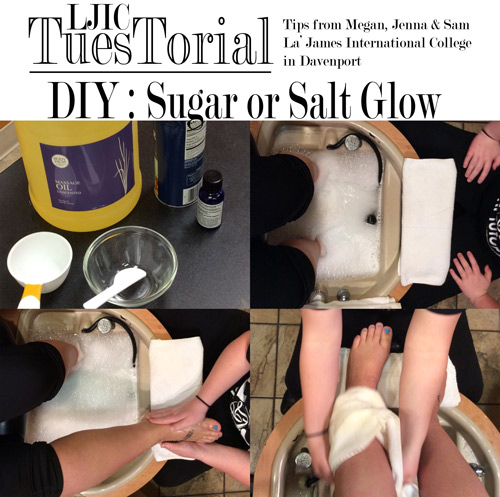 Contact a Career Planner to learn more about La' James International college & upcoming classes about massage therapy. Call 888.880.2108.