January 3, 2017
DIY : Triceps Stretch 
Looking for a stretch that is perfect for the top of your shoulders & triceps area? We've got the one for you! Today's tutorial tips come from 
Raelynn Aicher
, student from our
massage therapy school in Des Moines
! Check it out & Try it out!!
Step 1:  With your arms overhead, hold the elbow of one arm.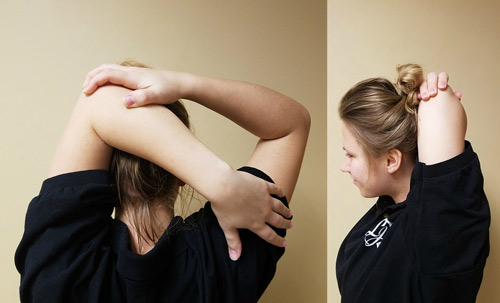 Step 2: Gently pull the elbow behind your head, creating a stretch.  Remember to breath. Hold stretch for 10 to 15 seconds.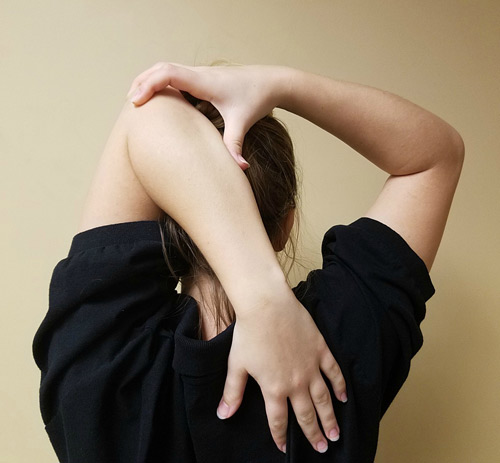 Step 3: Remember to stretch both sides.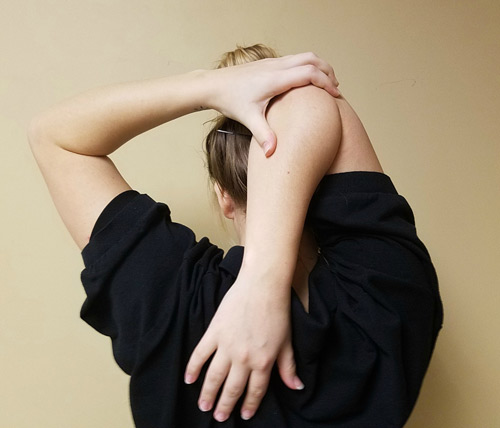 Step 4: With every stretch the Range of Motion should increase.  If tightness continues try a PNF (Proprioceptive Neuromuscular Facilitation) stretch. Move "stretching side" elbow into opposite hand, which will resist causing an Isometric Contraction (contraction where no movement occurs), use only 10% of strength while contracting.  Hold this contraction for approximately 5 seconds.  After relaxing a moment, provide a gentle stretch behind head until you feel a mild stretch in back of your upper arm.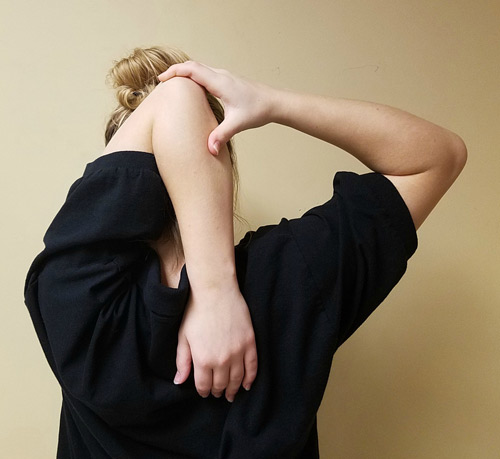 Step 5: To increase tension stretch, laterally bend at hips.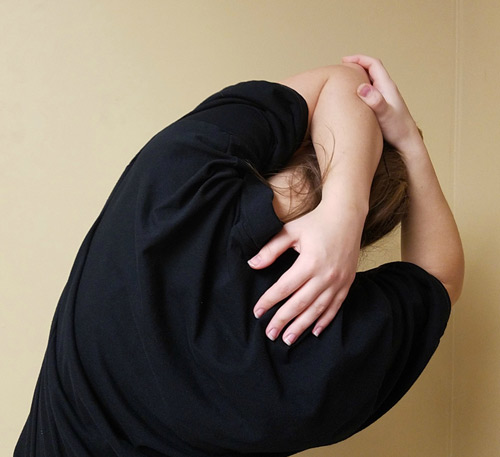 Great tips Raelynn! Thank you for participating in today's #LjicTuesTorial!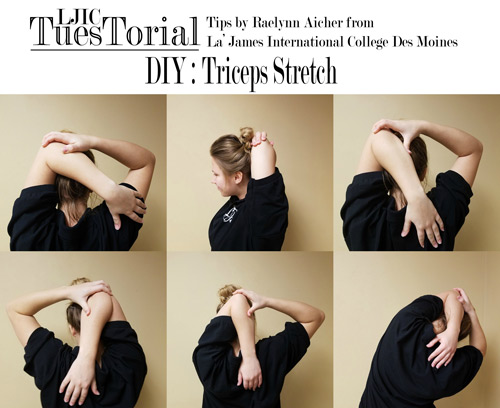 Contact a Career Planner to learn more about La' James International College & upcoming massage therapy classes. Call 888.880.2108.