September 8, 2017
DIY : Twisty Turn Braid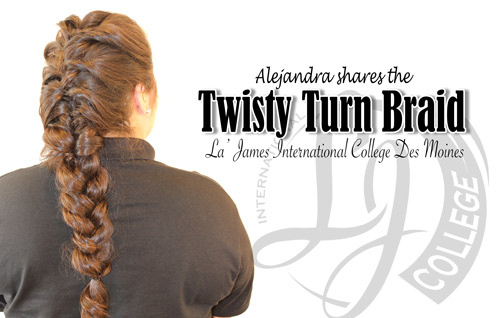 Alejandra Cardenas, Cosmetology student at La' James International Collegein Des Moines shares an easy braid she likes to call the Twisty Turn! Check it out & try it out!!
We love to showcase our students & this week… you definitely want to take a look at Alejandra! Her work is absolutely beautiful! Find her on Instagram & check out all her inspirations! ➡ @Styledandslayedbya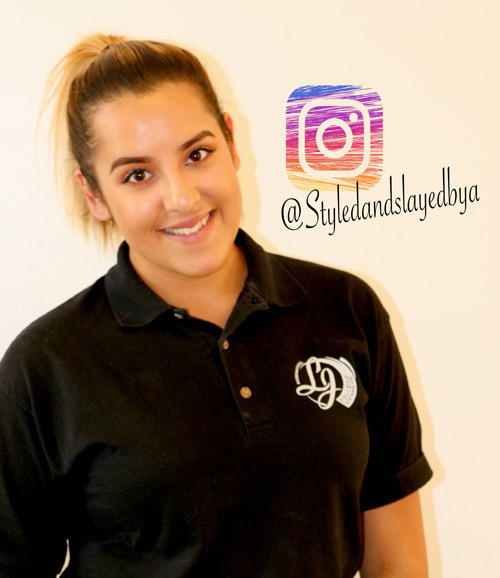 Step 1: Take a small section and create a ponytail.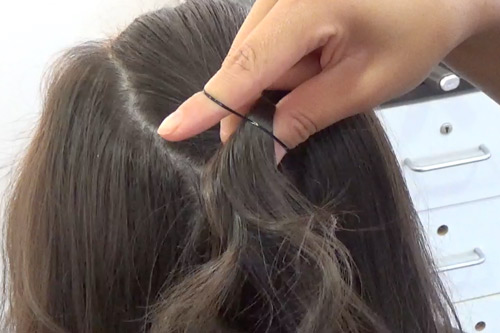 Step 2: Create a small opening.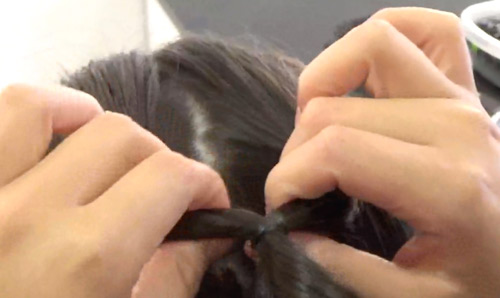 Step 3: Flip the ponytail up and pull through your small opening.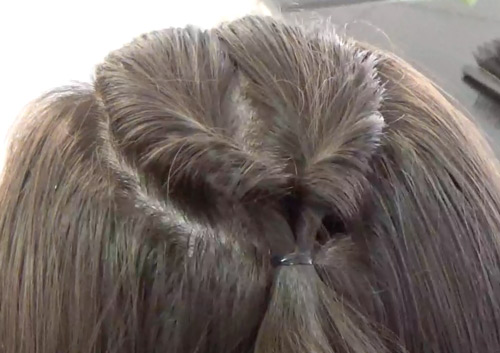 Step 4: Grab a new section and create another ponytail right below your first section.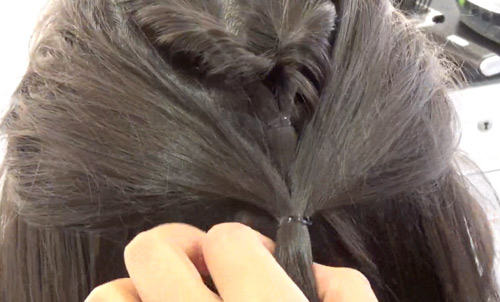 Step 5: Same technique as before: create a small opening, lift the ponytail up and  pull through.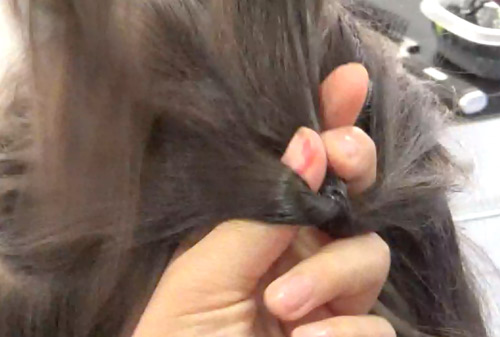 Step 6: Tighten your ponytail.
Step 7: Continue with the same technique until you reach the neck.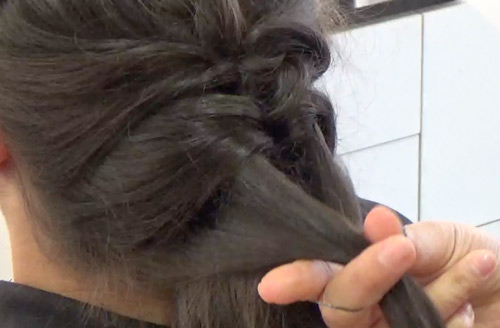 Step 8: Once you have reached the neck, continue with a french braid. TIP: Get creative here… Maybe trying a fishtail!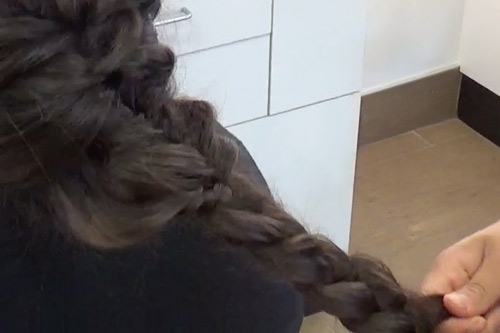 Step 9: Pull the braid apart to make it big & dramatic! This also helps to hide elastics and blend the style together.
Step 10: Finish with a hairspray to keep everything in place. Alejandra used RUSKs Working Spray.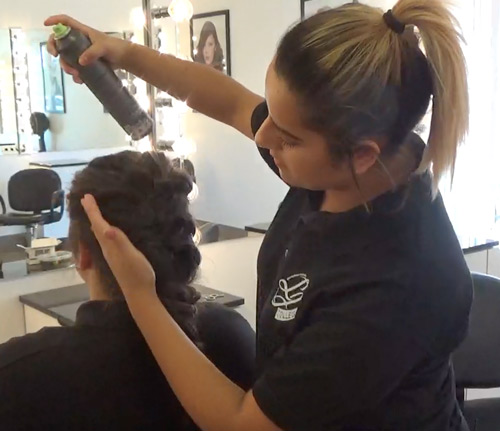 Check out the final look!! Great job Alejandra!!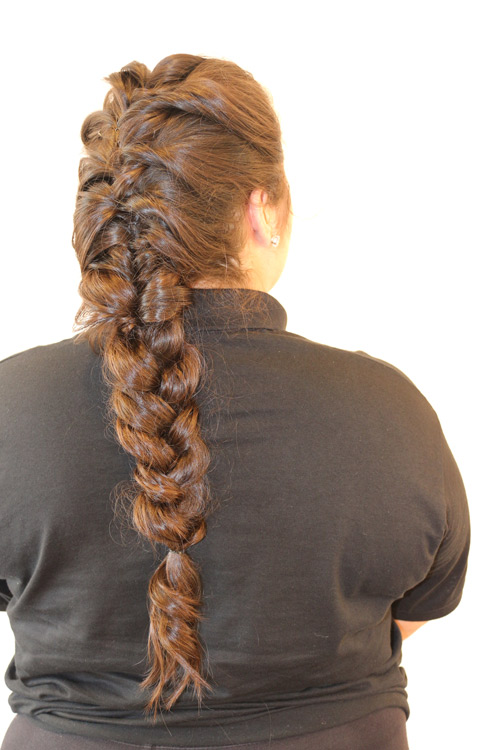 Watch the full video here ⬇
Do you want to learn more about the Cosmetology program & La' James International College? Call 888.880.2108 or visit www.LJIC.edu today!
★★ Stay Connected with LJIC! ★★
Facebook
Twitter
Instagram