Meet Monique McCaulley, Instructor at La' James International College in East Moline. Miss McCaulley shares her favorite tip for new, current & future students…
"Don't think about what can happen in a month. Don't think about what can happen in a year. Just focus on the 24 hours in front of you & do what you can to get closer to where you want to be."
What are some of your favorite LJIC moments?:
"I love watching the students and seeing them light up when they finally accomplish a new task or perfect an old one!"
Why would you recommend LJIC?:
"I love the feeling of being like a small family here at LJIC, we are all in it together to get you to your goal & graduate."
Thank you Miss McCaulley for the great advice & for participating in today's #LjicTeacherTip!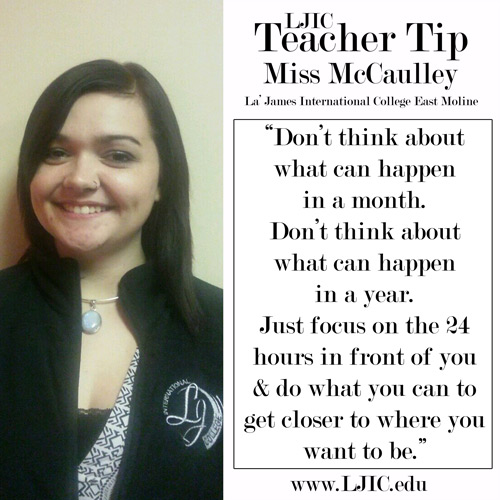 Contact a Career Planner to learn more about La' James International College and upcoming classes. Call 888.880.2108 or visit www.LJIC.edutoday!