September 1, 2017
Growing Your Brand on Instagram!
As Beauty Professionals, it is very important to promote our work & grow our business. Thanks to Instagram, this can be done very easily and for some… very quickly! Think of Instagram as your digital portfolio and let's talk about 8 simple steps to growing your brand!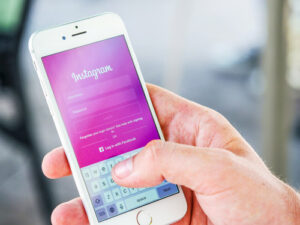 Deciding your Vision! – how do you see your page looking? Before creating your profile, take a glance at other professionals & get a feel for their page. You will notice everyone tends to have their own unique style: consistent backdrop, filter, pose, etc. Instagram, along with other Social Media platforms are just an extension of your business, your work… Your Brand! Take it seriously and give it some thought! Let your page tell a story and always remember this is where current and most importantly… future clients will see you.
Let's start from the Beginning, Your Profile Picture! – There really are only two good options: #1, a professional photo of yourself or #2, your business logo. Personally, we tend to prefer #1. There is just something about seeing a human as opposed to a graphic. The keyword here though is "Professional". Your audience is following your work, they are not visiting your page to see pets, boyfriends, girlfriends, swimsuit selfies or bitmojis. Just always remember…"Does this picture showcase my brand?" 
Now others may like option #2 better, and that is completely fine. One thing to keep in mind when choosing to use a logo for your profile picture is to make sure everything matches.  Your logo should match other social media sites & your website. Consistency is very important! Don't confuse your audience.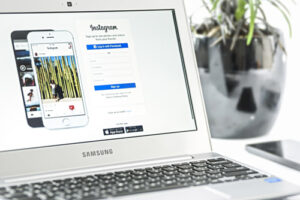 What is your profile all about? – Another very important area on your Instagram profile is the description. Let your visitors know who you are, what your profile is about and what they can expect from you. And definitely be sure to include your URL link!
The Picture says it all! – It doesn't take a rocket scientist to know that with Instagram… it's all about the picture! And for beauty professionals… those important pictures are Gorgeous Hair, Stunning Makeup, Vibrant Colors, Beautiful Nails or whatever it is they are trying to share with the world. Let the subject in your photo SHINE! That means take time to look at the whole picture. Really look at it & notice your background. You may see a beautiful style in your photo but your audience instantly sees that old coffee cup & dirty towel in the corner… I promise you, this is 100% true! WE NOTICE IT! Take that extra step to clean your area or better yet, designate a specific spot for your pictures. That spot should have excellent lightening & be clean of all distractions. Make you photo the best it can be and let it speak positively to your audience.
Become a Hashtag Diva. – Honestly, these are not an option when it comes to Instagram. If you want people to see your work, then let your inner hashtag diva out! Now, #ThatDoesntMeanHashtagAcompleteSentence…. Huh? Ok joking aside, that doesn't mean hashtag a complete sentence. Go out and explore other professionals who have successful profiles. See what they are using and what's popular in the industry. Instagram allows you 30 hashtags on each picture. Take advantage of that but keep them relevant to your post. #HashtagDiva
How often should I post? – Easy question!… Very Regularly! If you are serious about getting your work out there and showing it off to the world, then do not be afraid to make a few daily posts! Keep in mind though, Instagram is a very relaxed social media platform. People tend to casually scroll through & check out all the eye-catching images. More than likely they are not clicking on the pictures that contain a ton of small text. I'm talking about advertisements… It's good to advertise but keep it at a minimum. There needs to be a balance of both beautiful work and ads.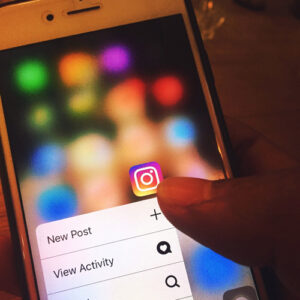 Interaction is Key! – It's simple… you want followers? Get out in the Instagram world & make friends!! Spend some time checking out others who use the same &/or similar hashtags as you. Start interacting with people & get your name out there! Comment on their pictures & give them a follow. The more that you interact, the more people will interact with YOU! Don't be afraid to comment with something like "Your page is great. I would love for you to check out mine." Chances are they will take a look! AND… what about all those other hundreds or thousands of people checking out that post & reading through the comments… I'm sure you're bound to get a few more profile views too!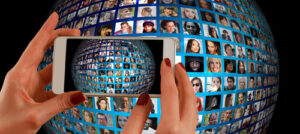 Lastly, Promote your Instagram Profile! – Come on, we've worked hard to get this profile looking fabulous! So, next time your client is sitting in the chair and loving the service you just did, remind them to check out your Instagram page & give you a follow. Let them know you post all your work there & would love for them to spread the word with their friends.
Another good tip for getting your name out there… ask your client to Snap a Selfie & tag you! Their followers will see the picture, the positive comment they made & your profile name. Just another great way to gain more exposure!