March 2, 2017
Invest in your Education! – Teacher Tip from Miss Natochin! 
Miss Alice Natochin, Massage Therapy Instructor at La' James International College in Iowa City shares her favorite piece of advice for students…
 "Invest in your education. That's the best investment of your life."
Thank you Miss Natochin for the great advice & for participating in today's #LjicTeacherTip!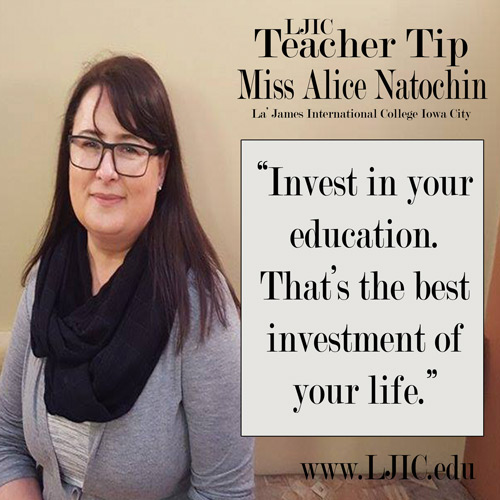 Contact a Career Planner to learn more about La' James International College & upcoming classes. Call 888.880.2108 or visit www.LJIC.edu today!