October 14, 2019
Is this product right for me?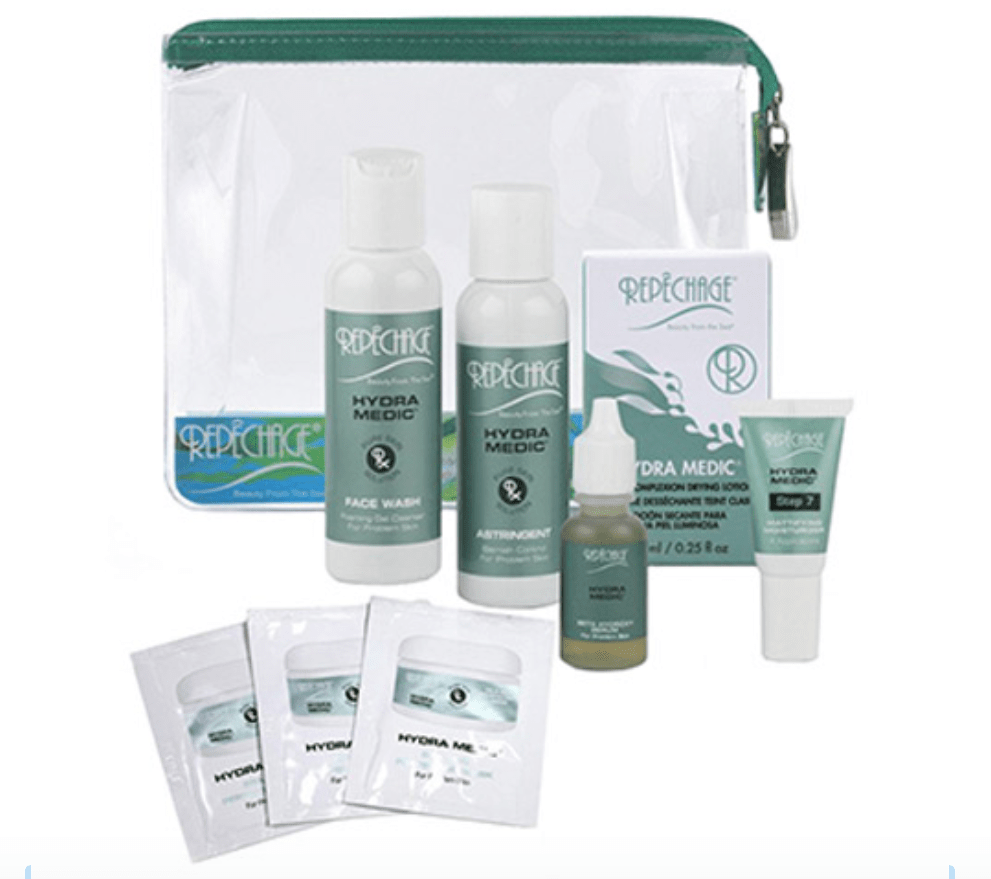 If you are unsure of what products to use, the quality of the products &/or your skin type, choosing the right skin care products can be a challenge! Visiting an Esthetician can help with these challenges. An Esthetician has the tools and knowledge to determine your skin type and educate on the products for the best home care regimen.
The Esthetician can determine your skin type using an intake form and Wood's Lamp. The Wood's Lamp helps the Esthetician see into the layers of the skin and to determine what skin conditions are present. Your skin type can change depending on the time of the year, lifestyle, and hereditary factors. It is very common to have a different skin care regimen when the seasons change. A typical skin care regimen consists of cleanser, toner and moisturizer.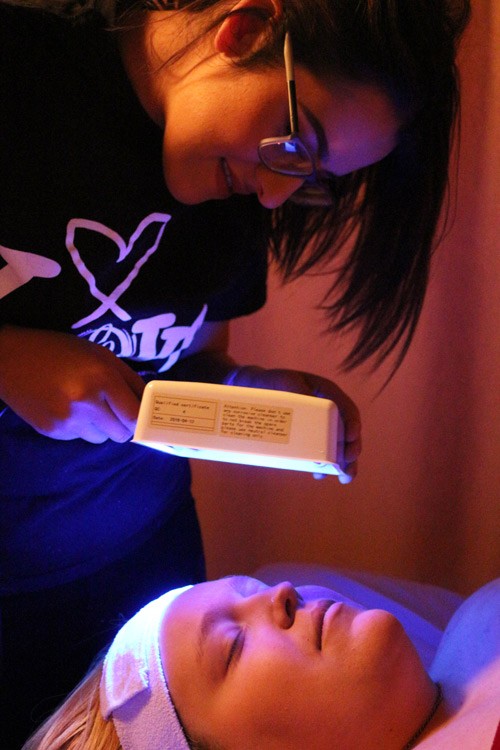 Oily or Problem Skin
Oily and problematic skin requires deep-pore cleansing to eliminate excess oil yet still needs proper miniaturization to maintain control of producing excess oil.Repêchage Hydra Medic line deep cleanses the pores and gently exfoliates to remove excess buildup. It will help prevent the shiny appearance while not over drying the skin. Use the cleanser, astringent, and mattifying moisturizer twice daily.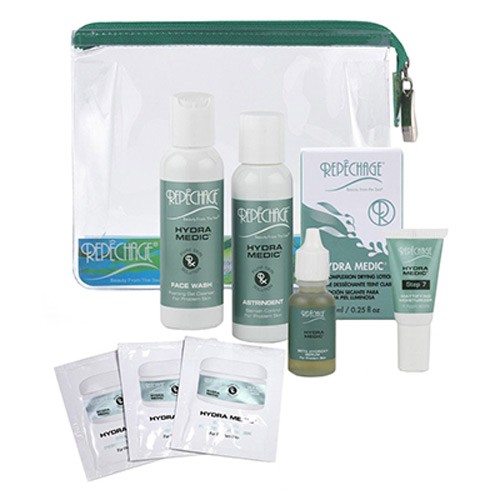 The Repêchage Hydra Medic Sea Mud Mask is great to use twice a week to help cleanse the pores and absorb excess oil. Oily skin does need moisturized twice a day with the correct type of moisturizer. If no moisturizer is used, the oil glands will over produce trying to make up for the lack of moisture on the skin. The Mattifying Moisturizer is great for drying up any excess oil while still providing the skin with moisture.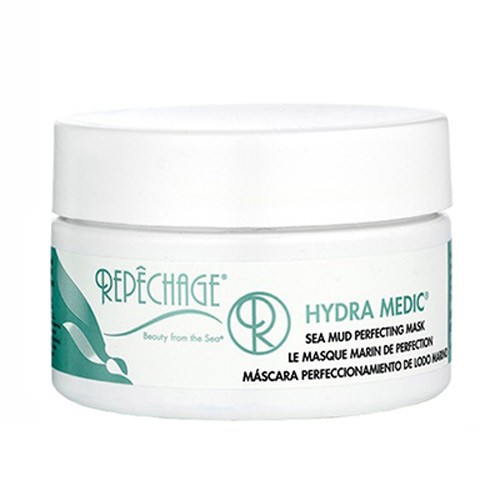 Dry Skin
Skin that appears course, tight, and dull in color with fine lines is characteristics of dry skin. The Repêchage Hydra Dew line is great for creating dewy skin. This line has moisture-enhancing seaweed, calming and soothing Waterlily and Willow herb to help clean and smooth the skin. Sesame seed oil and almond oil are found in the day time moisturizer to help nourish and soften fine lines. Use the gentle cleanser, spray toner, and daily moisturizer morning and night.
If the skin is feeling tight and chapped, use the Repêchage Algo Mist Hydrating Seaweed Facial Spray. This mist is a unique combination of seaweed extract, Vitamin C, Gingko Biloba, Aloe and Orange Water. You can spray over your makeup and it won't leave your skin looking oily.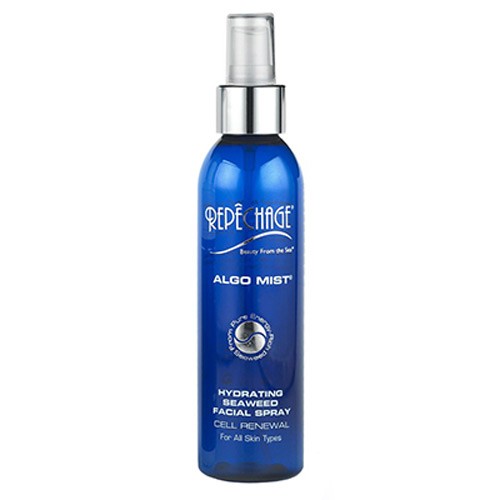 Aging Skin
Loss of elasticity and firmness can result in deep-set wrinkles and sagging. Rejuvenate skin and improve signs of aging with targeted ingredients. The Repêchage Vita Cura line is formulated with patented anti-aging ingredients and exclusive seaweeds. Use the cleanser, renewal toner, and Triple Firming Cream twice daily. The Triple Firming Cream will help firm the skin and has great moisturizing properties to help with smoothing fine lines and wrinkles. Apply to neck and face.
For puffiness and dark circles under the eye, use a cream to help firm, moisturize, and diminish fine line and wrinkles. Repêchage Opti-Firm Eye Contour Cream has soothing Cucumber, Aloe, and Chamomile and exclusive seaweed extracts to help diminish fine lines and wrinkles.
*** You can visit La' James International College to purchase your RepêchageSkin Care Products.