February 9, 2016
LA' JAMES INTERNATIONAL COLLEGE INVITES YOU & YOUR…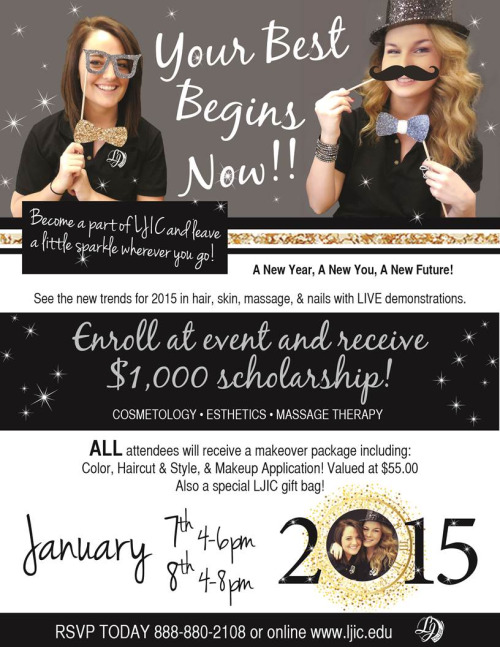 La' James International College invites you & your friends to come join us at ANY of our campuses on either January 7th (4-6pm) OR January 8th (4-8pm) for our Open House!
This is a great opportunity to learn more about #LJIC and the programs offered. PLUS see the new trends for 2015 in hair, skin, massage & nails with LIVE demonstrations.
Enroll for Cosmetology, Esthetics or Massage Therapy classes during the event and receive a $1,000 scholarship! Your Best Begins Now!! RSVP TODAY at www.LJIC.edu or call 888-880-2108.