June 30, 2017
LIFE IS TOO SHORT!!! JUST GO FOR IT!!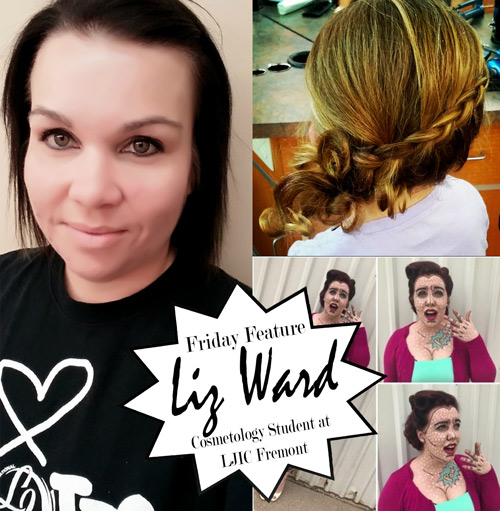 Liz Ward is from a small town in Nebraska so it is no surprise that one of the reason she chose La' James International College was because of the student to instructor ratio; giving her personal attention and the feeling of a small-town community environment.  Prior to attending LJIC Liz worked in the medical field as a biller and before that she was in the Air Force.  But Liz's most important job besides being a student is being a mom to her two children. "I love being a Mom!"
Taking the first step to start school and coming to school her first day has been Liz's most memorable moment so far in her Journey to Success at LJIC. She enjoys coming to school every day and learning something new. "I also love the friendly clients and staff!"
"I have had to find confidence to achieve clients desired looks, I accomplish this by believing in myself and just going for it!"  Coming to La James International College has given Liz the confidence she needs to pursue her dream of working in a salon and then eventually someday opening her own salon and spa.
Liz's advice for others wanting to pursue their dream career in Cosmetology, "If this is something you truly enjoy, GO FOR IT! It's never too late to do something that will make you happy.  Life's too short!"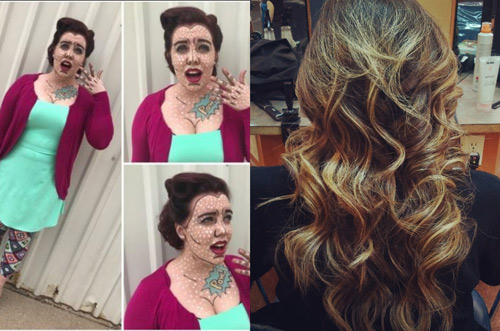 To learn more about La' James International College & Cosmetology Program contact our Admissions Team! They are ready and happy to help or go to our website www.ljic.edu