July 31, 2023
"LJIC gave me my running shoes…"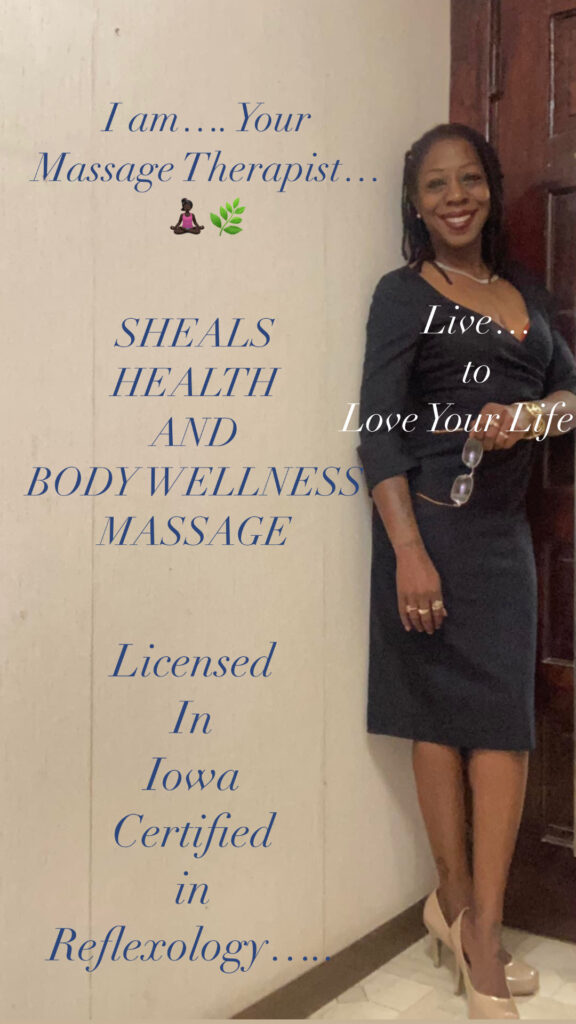 Graduate Check-In
Meet LaCindra Spears, Licensed Massage Therapist & graduate from La' James International College Davenport.
"Hello, my name is LaCindra Spears, LMT.  It's an honor to be able to say I came out of La' James International College in Davenport, Iowa. I am currently a small business owner with big dreams. I own and operate Sheals Health & Body Wellness Massage.

My experience at the school was amazing. I am very grateful for the staff for going out the way with anything I may have needed to succeed. My teacher was the best. The atmosphere was inviting from day one. I shared with them my experiences at another school, and they did not play that. They told me, 'Come get my education!'. That's just what I did.

I am so happy to be in a field that I feel like I am making a difference in some way. The feedback I get humbles me. I must say, I was taught well. I had a million questions, all answered. I am very happy that it's my career of choice which I can take anywhere I choose. And having a job you love vs. a job you must show up at, makes a difference. The sky is the limit.


I am always ready to serve the community. The lessons I've learned in business at the school prepared me to step out into the big world of Massage Therapy. Nobody said it would be easy. It's not. But you must crawl before you walk. And LJIC gave me my running shoes. After that, there wasn't anything left to do but tie them up and go for it. I am a VERY proud to be a graduate of La' James International College and always will be. They haven't seen the last of me."
Find Sheals Health & Beauty Wellness Massage on Facebook. Give a follow & schedule your next service with LaCindra Spears.
Ready to begin your new Career Adventure! Cosmetology, Esthetics, Massage Therapy & Nail Technology, discover the program that is best for you! Call 888.880.2108 to speak with an Admissions Representative today!