August 4, 2017
LJIC Student featured in Modern Salon!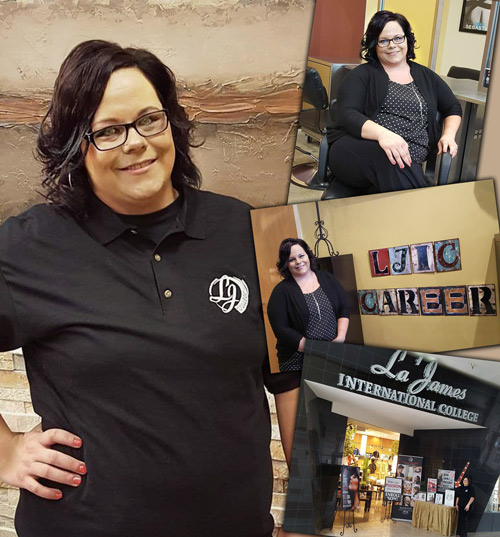 Liz Ellis, Cosmetology student at La' James International College in Cedar Rapids can be found in 2 recent Modern Salon articles!
Check out what Liz has to say about Diet, Sleep & Exercise in Part 1 of her observations on healthy living for Salon pros ➳ Eat, Sleep, Exercise
Looking for more Healthy Hairdresser advice from Liz? Check out Part 2 of her essay on body position & ergonomics ➳ Put Ergonomics on Your Side
Both articles are great pieces & great reads! Congratulations Liz on your Modern Salon feature.