February 28, 2017
LJIC #TuesTimonial with Amanda Danalewich! 
Meet Amanda Danalewich, Massage Therapy student at La' James International College in Iowa City! See what she has to say about her time here at LJIC…
"Massage Therapy is something I wanted to do and it has always been an interest of mine. My time here at LJIC has been amazing!  And my teacher, Miss Natochin is absolutely amazing. She knows so many things about massage."
Why did you choose LJIC?:
"I chose the school specifically because my tour was amazing and I heard really great reviews."
Thank you Amanda for sharing your experiences & for participating in today's #LjicTuesTimonial!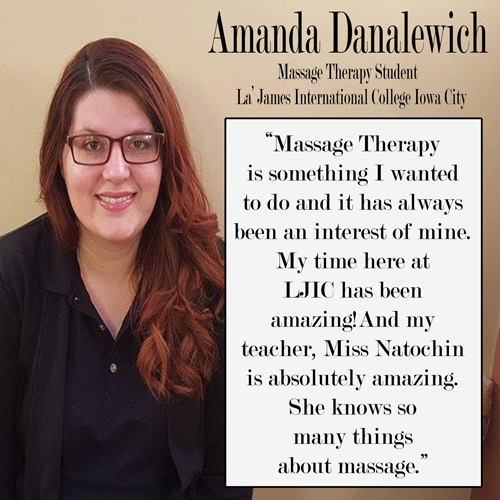 Contact a Career Planner to learn more about La' James International College & upcoming classes. Call 888.880.2108 or visit www.LJIC.edutoday!