June 6, 2017
LJIC #TuesTimonial with Chloe Dohrman!
"I chose LJIC because the atmosphere felt right for me and I felt like they wanted me. My first career choice was teaching & then I chose to go into the Cosmetology Industry. After graduation, I plan on going to get experience in a salon & then coming back to get my teaching license."
Thank you Chloe for sharing your experiences & for participating in this week's #LjicTuesTimonial!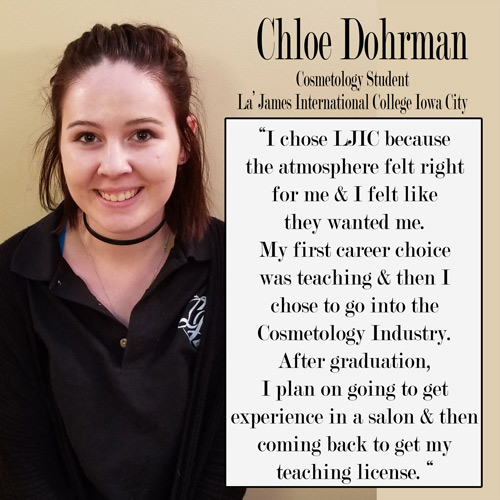 Contact a Career Planner to learn more about La' James International College & upcoming classes. Call 888.880.2108 or visit www.LJIC.edu today!