Meet Danielle Nickolite, Cosmetology student at La' James International College in Fremont. Danielle shares advice for those interested in the Health & Beauty Industry…
"Do not be afraid, it's not too late to start your journey. This industry is open & accepting to everyone!"
What were your fears & excitements when you started school?:
"My fears were going back to school when I've been out for so long. I was also worried about if I would be good enough. My excitements were starting a new journey with something I'm passionate about. Also meeting new people & learning from them."
Why LJIC?:
"I liked the small friendly feel when I came to tour. I felt welcomed & felt I would be able to get lots of one-on-one when & if I would need it."
Thank you Danielle for sharing your experiences & for participating in today's #LjicTuesTimonial!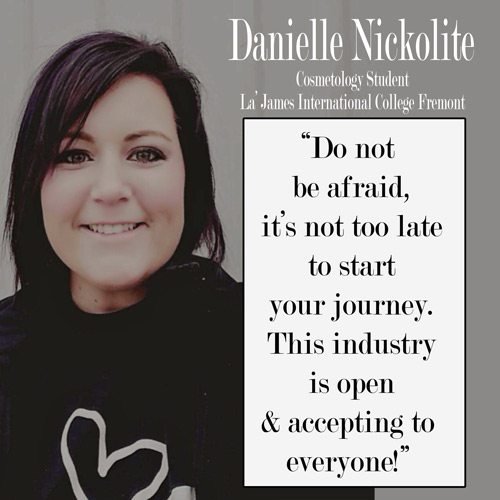 Contact a Career Planner to learn more about La' James International College & upcoming classes. Call 888.880.2108 or visit www.LJIC.edu today!