Meet Glenda Martin, Cosmetology student at La' James International College in Fort Dodge. Glenda shares her favorite part about attending LJIC…
"My favorite part about attending LJIC is pushing my own talents to new limits & helping others to feel better about themselves." 
Why did you choose the Health & Beauty Industry?:
"Cosmetology has been a passion of mine since I was a little girl."
What would you tell others interested in the industry & LJIC?:
"I would definitely tell you it is worth it."
Thank you Glenda for sharing your experiences & for participating in today's #LjicTuesTimonial!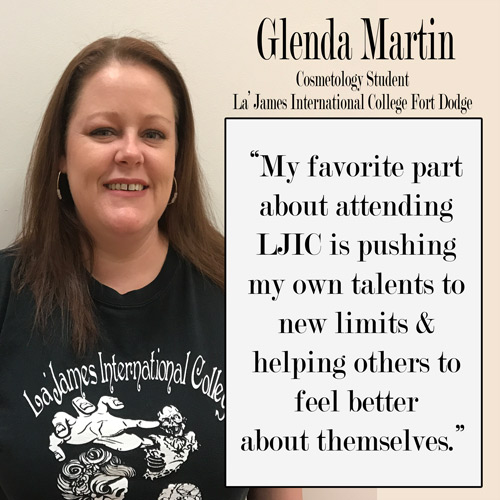 Contact a Career Planner to learn more about La' James International College and upcoming classes. Call 888.880.2108 or visit www.LJIC.edu today!